In December 2019, two Jamaican customers signed a contract with Henan Doing Company to purchase our cassava processing machines to process bammy.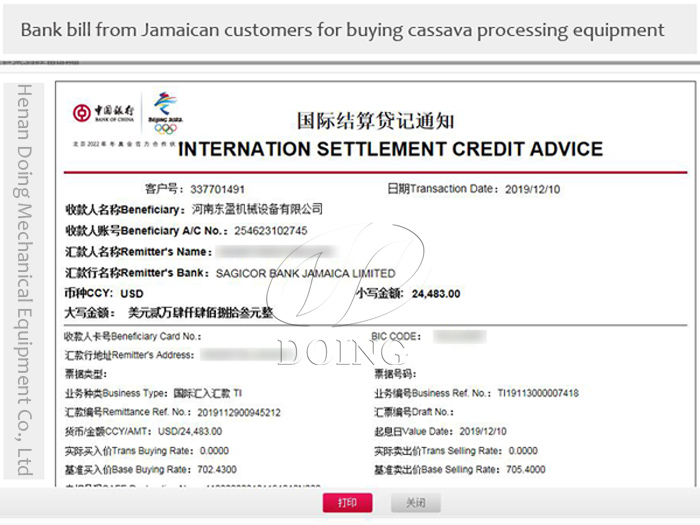 Bank bill from Jamaican customers for cassava processing machines
This is the second time that the two customers visited our company. They came to our factory in November to inspect our cassava processing machines(Related News: Jamaica clients visited DOING for cassava processing project ). He is very satisfied with our equipment quality and processing technology. After they completing all procedures, he went directly to our company and signed an order with us. The customers took less than 2 months from contacting us to inspecting the factory and signing the order, which fully demonstrated his trust in us.
It is our aim to provide customers with high-quality equipment. On-time delivery and focus on after-sales are the key to gaining customers' trust and favor. If you also want to buy cassava processing machines, please contact us.