Good news! A 8tph cassava flour processing plant project was installed and put it into production in July, 2022 in Congo. This cassava flour processing plant is customized by the engineers of Henan Jinrui Company using the advanced technology in the market and according to the needs of customers.
The complete set cassava flour production line consists of the following machines: dry sieve, paddle washer, cassava peeler, cutting machine, rasper, plate-frame filter press, hammer crusher, flash dryer, sifter sieve and packing machine. This production line can effectively improve the production efficiency of cassava flour, and the mature technology can ensure the edible quality of cassava flour, so it has been warmly welcomed by cassava flour investors.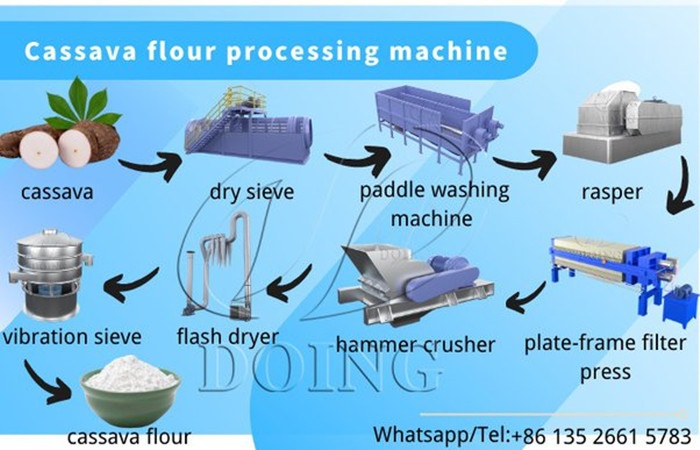 Hot sale cassava flour processing machine in Congo
Seeing this, are you eager to know what a complete project of a cassava flour processing plant looks like? Since the picture allows you to understand the whole process intuitively and easily, the following pictures will show you the 8tph cassava flour processing plant project in Kinshasa, Congo.
The whole cassava flour plant can be divided into three stages, they are: production & delivery stage; Installation stage and commissioning stage.
1. Production & delivery stage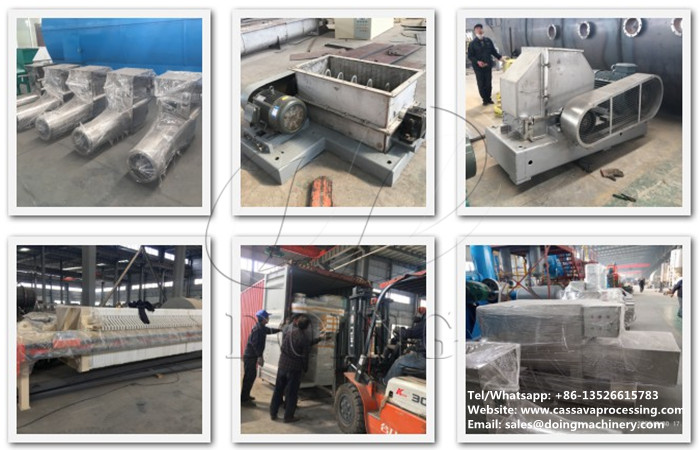 Henan Jinrui is delievering cassava flour processing machine to customer
2. Installation stage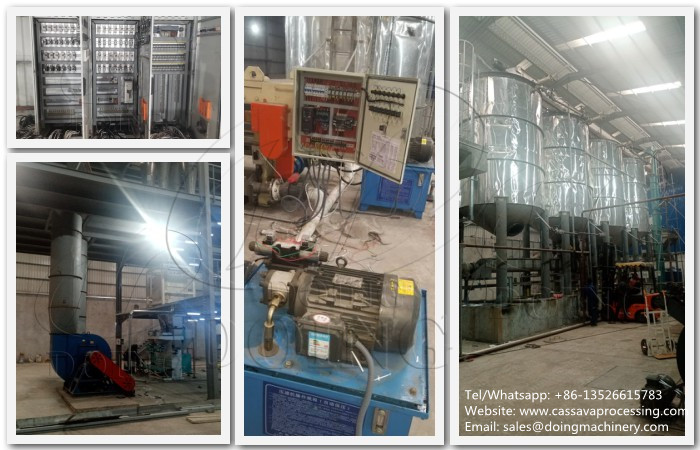 Congo customer successfully installed cassava flour processing plant
3. Commissioning stage
From the above pictures, you can get a general understanding of the Congo 8tph cassava flour processing plant project. In addition, as a professional manufacturer of cassava processing equipment, we have accumulated rich experience in project installation. Taking Africa as an example, if you pay attention, Nigeria, Ghana, and Tanzania can all see cassava processing plants from Henan Jinrui. If you also want to set up a cassava flour processing factory, please feel free to contact us! Doing Holdings Co., Ltd - Henan Jinrui Food Engineering Co., Ltd. will design plants and machines for you according to your budget and technical requirements.