Potato starch processing machine mainly consists of three parts: fresh potato cleaning section, potato starch processing section and final potato starch drying and packaging section. The following is the detail introduction of potato starch processing machine used in this three parts.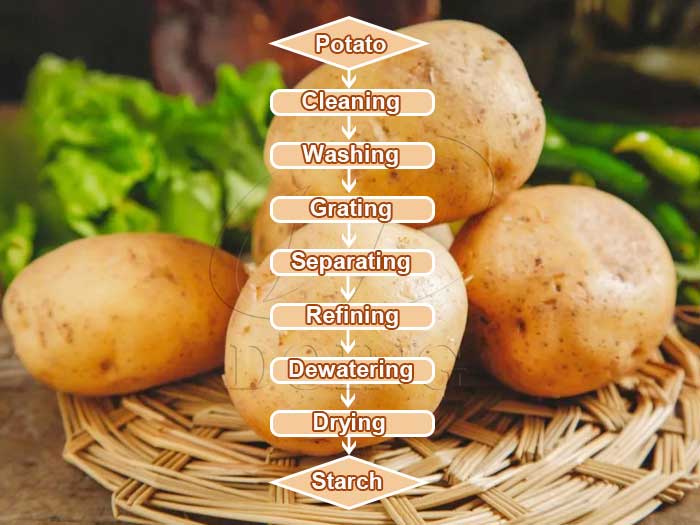 Potato starch processing flow chart
1. Fresh Potato cleaning and washing section
In this section, the mainly used potato starch processing machine includes dry sieve and rotary washer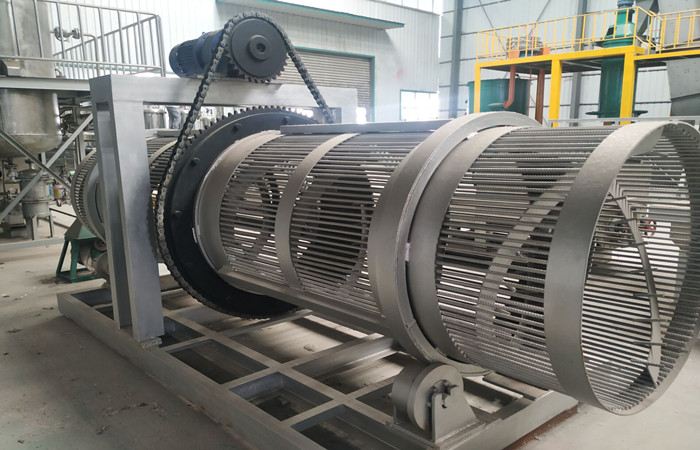 Dry sieve
a. Dry sieve
Dry sieve is mainly used to remove the sand, impurities and dirty on the potato appearance. Normally when dry sieve will produce many impurities when it works, so the professional engineer of Doing Company suggest that the machine should be installed outside of workshop.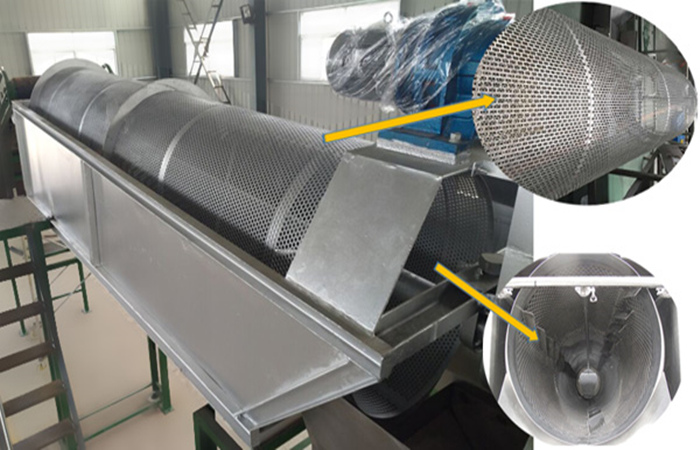 Rotary washer
b. Rotary washer
Rotary washer is use to clean the fresh potato with water. The main washing is conducted in drum washing unit, but at the same time, it also has the function of remove small stones.
2. Potato starch processing section
The main potato starch processing machine used in this section are rasper, centrifugal sieve, fine fiber sieve, desander, hydro cylcone station etc.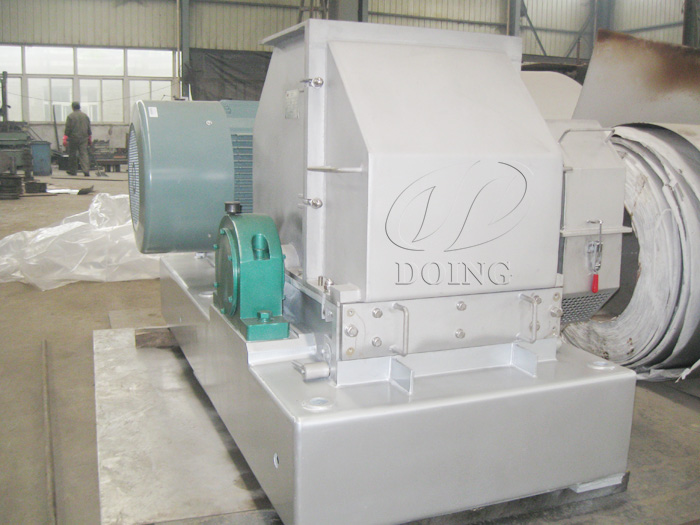 Rasper
a. Rasper
After washing, the potatoes are transported into the storage hopper then to a rasper to be crushed into potato pulp. The potato crushing yield of a high efficiency rasper can be up to 95%. DOING rasper is designed with our professional engineer with 30 years of experience and introduce international technology, which can reach a 95% crushing rate.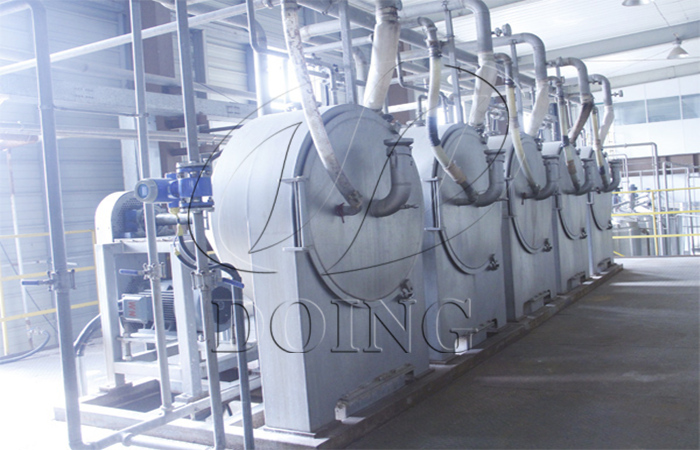 Centrifuge sieve
Then, the potato slurry is pumped to the horizontal centrifugal sieve to separate the starch and fiber.
b. Centrifuge sieve
Centrifuge sieve is a potato starch processing machine mainly use to extract starch from tubers according to backwashing working principle. According to the backwashing working method, the extraction of starch starts from the last stage and then to the first one. In this way, the clean water is always mixed with the last stage starch to ensure there is no impurities mixed in starch slurry. While the fiber collection is from first stage to last one, which will ensure the fine quality of potato starch with less fiber inside.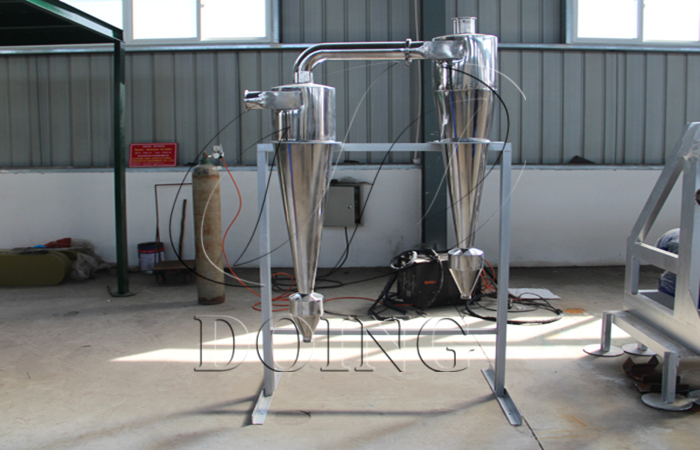 Desander
c. Desander
After extraction starch, the starch slurry is firstly pumped into a desander, where sand is collected into the collecting vessel and be discharged periodically.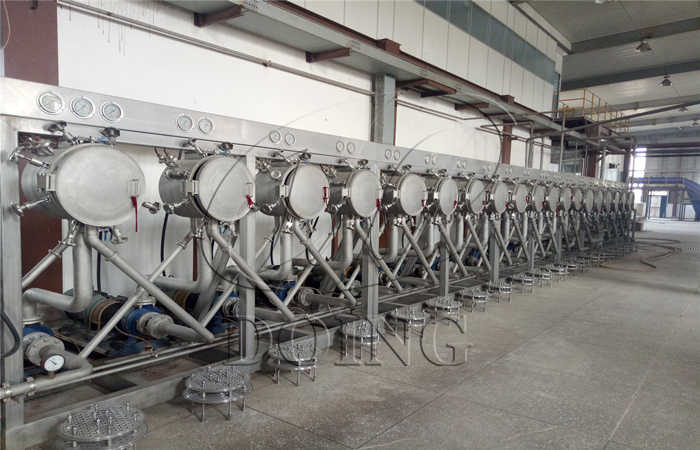 Hydrocyclone unit
d. Hydrocyclone station for potato starch concentration and purification
Hydrocyclone station is a potato starch processing machine with three function: washing, refining and recovery. Raw starch milk is firstly washed in the first two washing cyclones, and then be refined in refining hydrocyclones and finally be crecovered in last two or three recovery hydrocyclones. Starch slurry will has white color after this process.
3. Starch drying and packaging section
The used potato starch processing machine includes vacuum filter, flash dryer and packaging machine.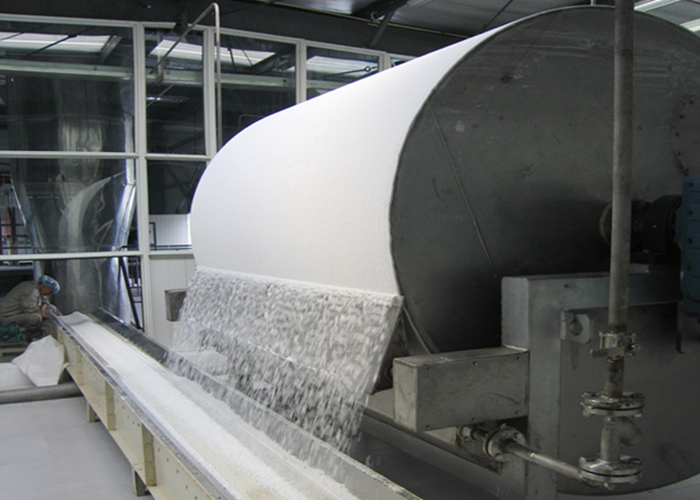 Vacuum filter
a. Vacuum filter
Potato starch is a kind of macromolecule which has bigger size than cassava starch, so a vacuum filter is normally used for potato starch dewatering. This potato starch processing machine can effectively dewater the wet starch milk to a moisture content around 38%~40%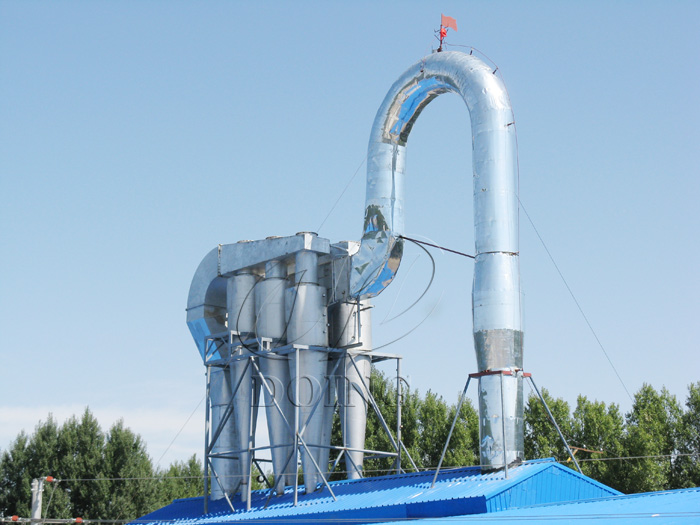 Flash dryer
b. Flash dryer
After the mechanical dewatering of the starch milk by vacuum filter, the starch cake is transported to the inlet of the flash dryer. In this potato starch processing machine, potato starch cake will be dried to commercial grade moisture, that is around 18% moisture. The a starch sifter can be chosen to sieve starch so as to control the fineness of potato starch. And finally potato starch will be packed into 25-50 kg/bag and then be sold to the market.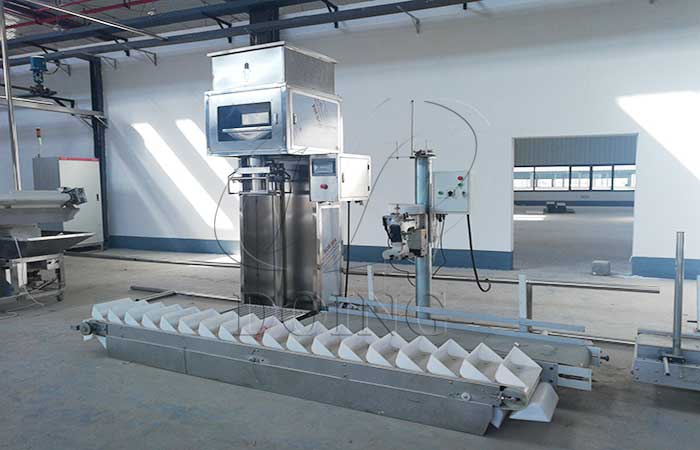 Packaging machine
This above is the detailed potato starch processing flow chart description, which covers the mainly used potato starch processing machine. Normally it needs around 15 mints from the cleaning part to the final starch packaging section, which will avoid the potato starch being polluted due to be exposed in air for a long time, thus ensure the quality of produced potato starch. If you want to know the price of potato starch processing machine, welcome to leave us a message, our sales manager will contact you and quotation for you.