In December 2019, a customer from Malaysia visited Henan Doing Company, the purpose of his visit is to test our cassava peeling and washing machine.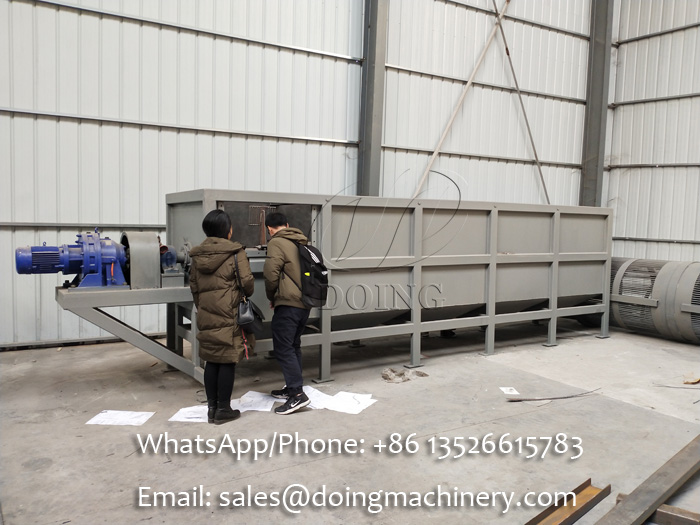 Malaysian customer checked our equipment
This customer has a factory for processing cassava chips, a popular snack in Malaysian by peeling and slicing cassava into chips and frying them. In recent years, he is looking for a high efficient cassava peeling machine to replace manual peeling due to he want to expand his business. He contacted many manufacturers from all over the world until he found our cassava peeling and washing machine. By communicating with our sales manager, he has a basic understand about the design principle and work efficiency of our machine. Based on his years of knowledge on cassava peeling machine, he thought our machine is advanced in design, so he decided to visit us and test our machine.
To confirm the actual effect of our cassava peeling and washing machine, he carried 20 kg cassava from Malaysia to China to test our machine in person. (Related Video: Video on trial run of cassava peeling machine for Malaysian customer) To his satisfy, the peeling effect of our cassava peeling and washing is very good, and almost all of the peels of the first layer and second layer are removed. He was very satisfied with our cassava peeling machine.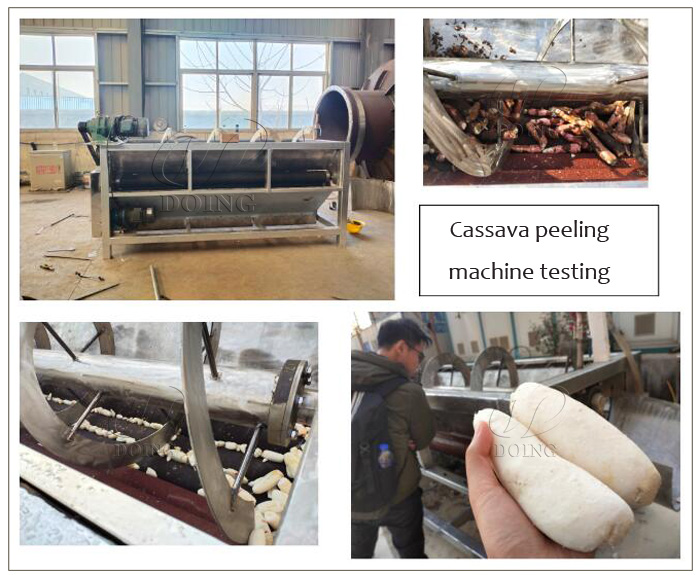 Cassava peeling and washing machine testing
The tested machine is the third generation cassava peeling machine of DOING, which is designed based on the European advanced technology and feedback from customers. It adopts sand roller design and can effectively remove two layer of cassava peels in a whole pieces, reducing cassava waste. Meanwhile, it can process 1-5 tons of cassava per hour which greatly improve working efficiency.
This customer was so satisfied with our machine that he said YES to us after seeing the peeling effect. If you are interested in this machine, welcome to contact us.