Mr.James began his tapioca starch production plant from 2016 which has been done at 2018. Mr. James from Pakanbaru has great many acres of farmland for tapioca planting. But we know that selling tapioca only make low profit. Therefore, he decided to build tapioca starch production plan in order to sell tapioca starch to make more profit. After all, tapioca starch has a promising market in the world for its various usages.
In 2016, Mr James found Henan China Jinrui company's website online. Henan Jinrui company is mainly professional in tapioca starch and tapioca flour and garri processing machine. Because of many successful tapioca starch production project in foreign lands, Mr. James trusted that Henan China Jinrui company has enough experience to offer tapioca processing machine to him. So he choose our company as his cooperation partner. After half a year, he decide to go to China to visit our company and our factory.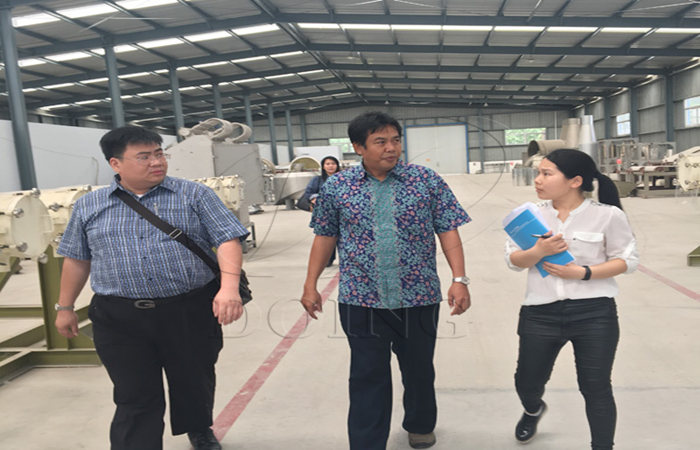 Mr James was discussing the details with our sales manager
The following picture is that he is discussing the details with our sales manager. And after several days, he signed the contract with us.
In November 2016, the tapioca starch production plant for 20t/h had been finished. And then these machines would be packed and transported to Pakanbaru.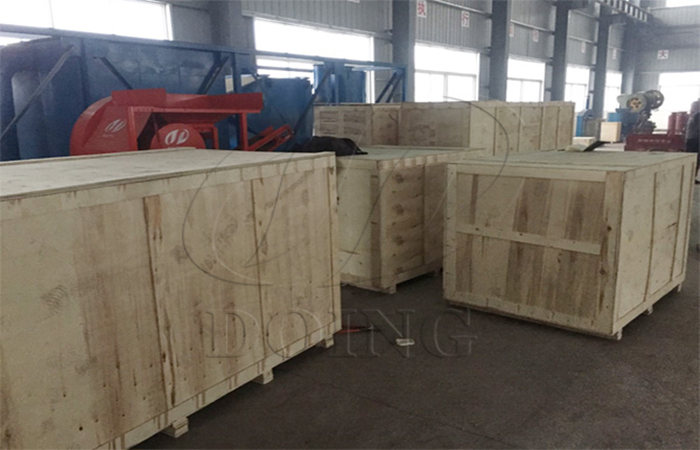 Tapioca starch production plant were packed
About January 2017, the machines used in tapioca starch production plant had been transported to Pakanbaru, and were installed by the local workers guided by our engineers. We sent them installation handbook and guided them on video.
Henan Jinrui company's after-sales staff maintain harmonious communication with the partners in Pakanbaru. And we have send messages to ask the detailed situation, they said that they have already produced tapioca starch and sold it. Mr. James told us that they made more profit than ever before and thanked us so much for Jinrui manager's solution.
Pakanbaru is the capital of Indonesian province of Riau, and a major economic center on the eastern part of Sumatra island. It has an area of 632.26 km2 with a population of 1,093,416.Located on the banks of the Siak River, which drains into the Strait of Malacca, Pekanbaru has direct access to the busy strait and was long known as a trading port. Since the city has excellent weather and geographical position advantage, so the city is rich in tapioca. Tapioca starch production plant also became a good project in there.
At last If you have idea to join in this lucrative business, welcome to leave message to us below. You can get quotation and plant building solution for free.