On February 11, 2023, an American customer purchased garri making equipment from Henan Jinrui Company. The garri making equipment includes a cassava peeler machine, a grating machine, and a frying machine.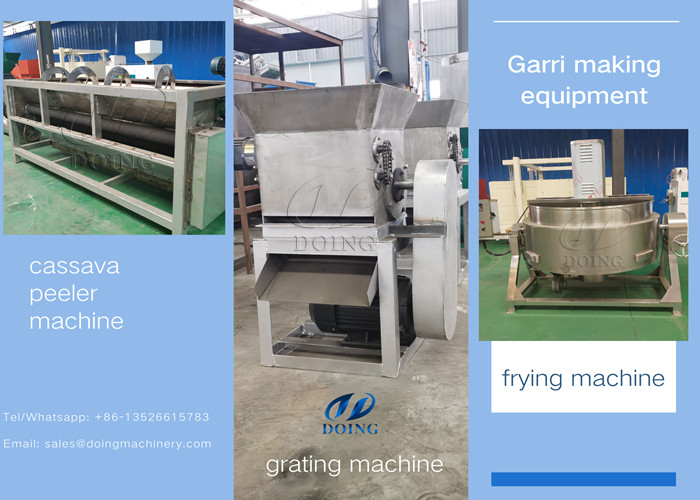 Cassava peeler machine, grating machine and frying machine
The customer is engaged in printing in the United States and plans to invest in a small garri making plant in Nigeria. In November 2022, the customer consulted again about the garri making equipment produced by Henan Jinrui Company. Due to limited funds, the customer was very confused about which company's machine should be selected. After the salesman of Henan Jinrui Company introduced our company's strengths and showed the photos of the equipment that will be sent to Nigeria and Liberia, the customer thought that Jinrui was a trustworthy company. After comparing the advantages of the cassava peeler machine, the customer decided to choose Jinrui Company. On February 11, 2023, Jinrui received the payment from the customer and then will arrange factory production and delivery for the customer.
If you want to invest in large automatic garri making equipment, you can click: Garri processing machine
Henan Jinrui Company has mature technology in the production and installation of garri making equipment, which has been installed and successfully put into use in many countries. If you want to buy garri or other cassava processing equipment, please feel free to contact us.