This is another cassava starch processing plant DOING company set up in Nigeria when 2018. The project site is in Ogun state, Nigeria.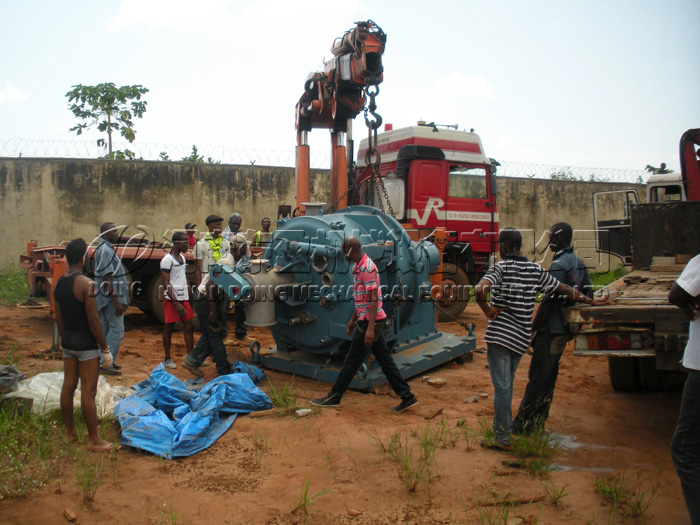 Nigerian workers unloading equipment
The customer first met us in Shanghai starch products exhibition in June 18th ~20th, 2016. At that time, the client visited many cassava starch processing plant suppliers and talk with them about the details one by one.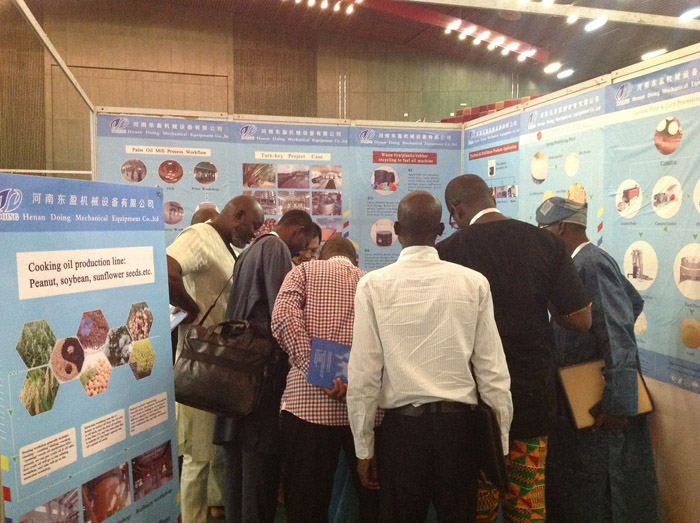 When he came to talk with us, we learned about that he attached the most importance to the starch processing technology and equipment quality, and prefered European starch processing technology. Later, through talking with our engineer, he found that our cassava starch processing plant technology is the same with European technology, and our machines price is lower than European suppliers. After considering for half a month, finally, the client signed the contract with Doing Company.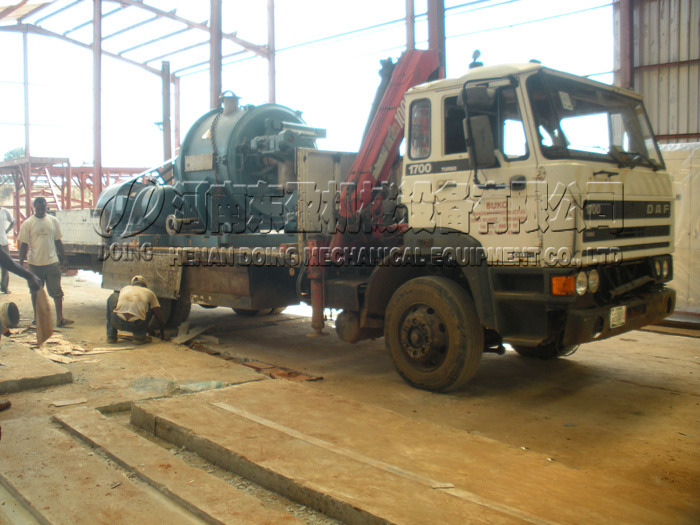 Peeler centrifuge be shipped to Factory
The client mainly plans to sell the cassava starch to a beer factory in Ogun state. So he chooses to build his cassava starch processing plant close to the beer factory to save transportation cost. And to meet the beer factory requirements, the capacity finally confirmed is based on 5 ton of cassava input per hour, which can ensure at least 20 ton cassava starch per day output.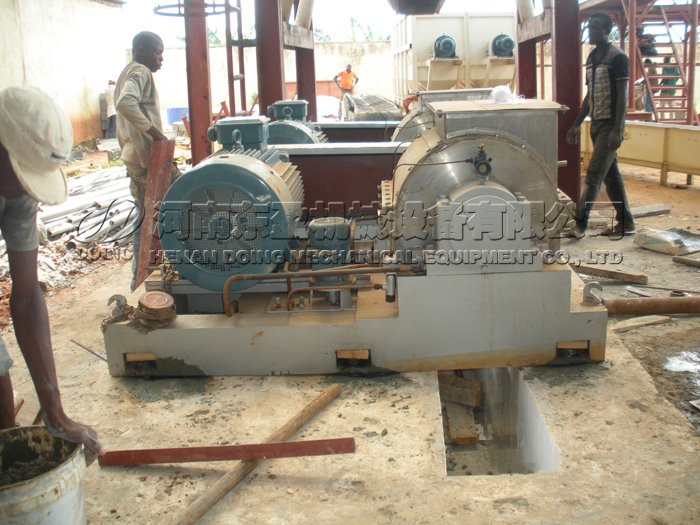 Rasper installation
The installation and commissioning of the whole cassava starch processing plant project finally took 5 months. After running, our engineer stay one week more to ensure the smooth running of the whole factory, and also teach the local workers about the equipment maintenance.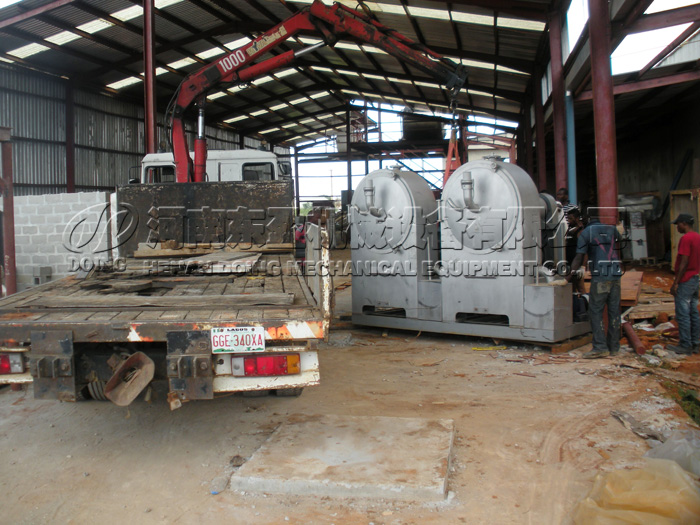 Centrifuge sieve installation
According to our client feedback, the raw material is very cheap there, labor cost is also very cheap in Nigeria, and the profit of one ton cassava starch they can get profit around 150 USD~200 USD per ton, according to the market price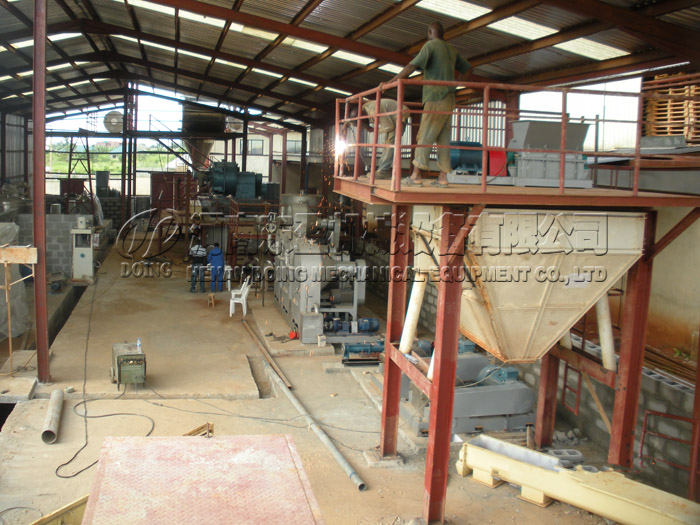 Equipment installation
Cassava starch has wide market prospect not only in Nigeria but also in international market, it is a project worth to invest. If you also want to start a cassava starch processing plant project, you are welcomed to contact us and DOING engineer can give you professional guidance.