On February 24, 2023, a Jamaican customer paid for Henan Jinrui's cassava bammy making machine. He had bought it once before, this time for small machines for bammy production.
The production investment of bammy is small, and the profit is fast. This time, our Jamaican customer repurchased the bammy screening machine-vibration sieve, as well as some accessories for improving the efficiency of cassava grating and dewatering. Due to the pleasant cooperation for the first time, the customer directly contacted the sales staff of Henan Jinrui and placed an order soon after informing the demand.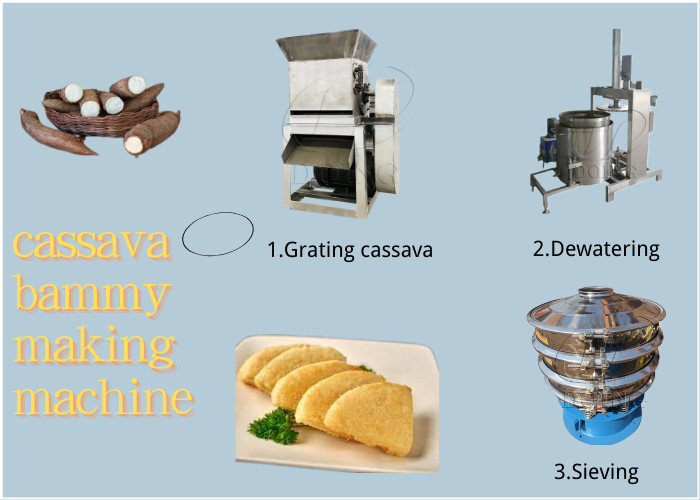 Small cassava bammy making machine from Henan Jinrui
As a professional manufacturer of cassava processing machine, Henan Jinrui can not only provide customers with a complete production line of cassava products, (such as garri, cassava flour, bammy and fufu flour, tapioca starch), but also has a large-scale after-sales service team and technical personnel , committing to providing long-term after-sales service for each of our customers.
At present, the customer's order has notified our factory for production, and the small order can be completed within 7-15 working days and sent to the customer's designated shipping location. Anyone with cassava processing needs is welcome to contact Henan Jinrui, and you will receive full-process Q&A services.