On July 11-13, 2018, two of sales managers of Doing Company are in Shanghai to participated in the "the 13th session of China Shanghai International Starch and Starch Derivatives Exhibition (hereinafter referred to as Starch Expo 2018)". Many customers from home and abroad come here for selling starch processing equipment or find starch processing machine manufacturers.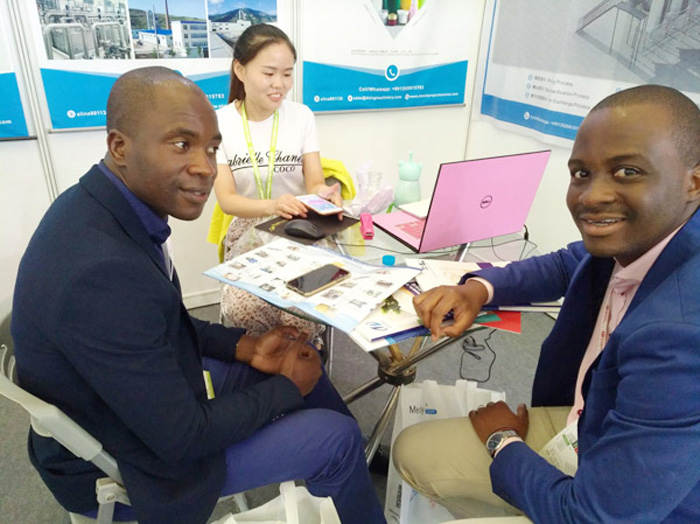 DOING sales manager introduce our equipment to customers
The Starch Expo was first held in Shanghai in 2006, and with the development of Chinese starch industry, it has been successfully held for 12 years. Doing Company has been always participated in the Starch Expo since 2015, for it has become the most authoritative, professional and large-scale starch and starch derivatives exhibition in the Asia-Pacific region which is also the only one directly participated and organized by China Starch Industry Association.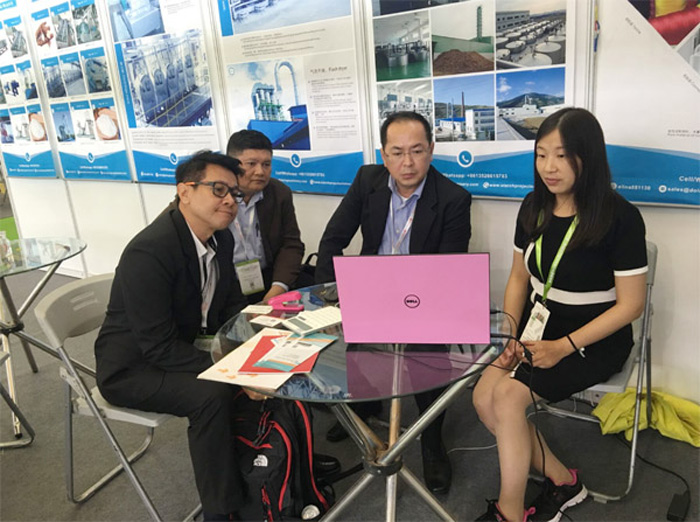 DOING sales manager shows customers our video
During the three-day exhibition, Doing Company has met many customers from different countries. Our sales managers display our mechanical manufacturing level to customers through publicity brochures, HD video and self-media platform. In addition, our sales managers also introduce the complete sets of equipment for automatic starch production line and the performance characteristics and advantages of our equipment in the production process for customers. Many customers are interested in our equipment and left their contact information.
Today is the last day of the Starch Expo 2018, for those who are interested in starch industry and cassava starch processing machine, please welcome to our booth (No 66) for discussion.