You can see it visually from the below image that our small cassava chipping machine in Nigerian Overseas Warehouse sells directly to local customers. The small cassava chipping machine is being loaded onto the customer's car. [ Read also: Video of different cassava slicing machines for making cassava chips] This is one of recent orders.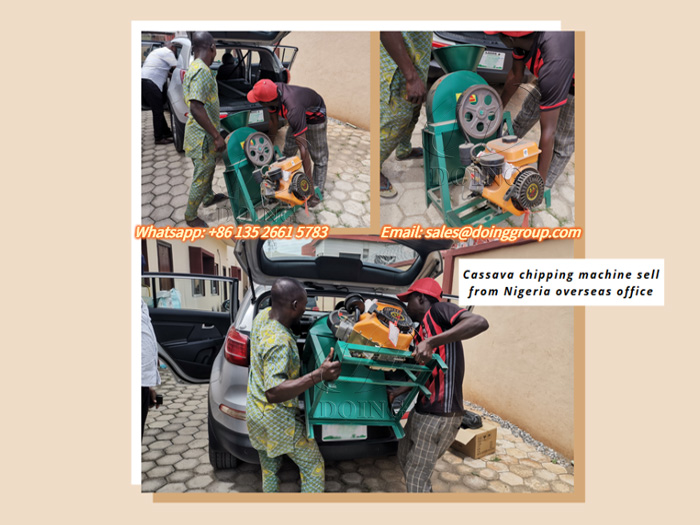 The small cassava chipping machine is being loaded onto the customer's car
I think it is really a good news for most people who want to start cassava processing business, especially for garri processing business. Do you think so? On the one hand, you can see locally the cassava machines that you need in Nigeria. And you can directly buy cassava processing machine in our Nigerian warehouse. On the other hand, you don't need to wait near 2months delivery time and don't need to spend any extra money to pay the customs clearance cost for importing machine. This kind of localization mode is the most outstanding advantage of overseas office. I think either to you or to me, it is an extraordinary thing on many levels.
The first batch of cassava processing machine has been successfully finished customs clearance and have been shipped to Nigeria overseas warehouse in the early September, 2019. This batch of equipment mainly includes: cassava chipping machine, home use small cassava chipping machine, garri fryer, hydraulic press machine, garri grater machine, cassava peeling machine and so on. The above equipment is our star products, they all sell well in Nigerian market. Welcome to come to DOING's overseas factory to buy cassava processing machine.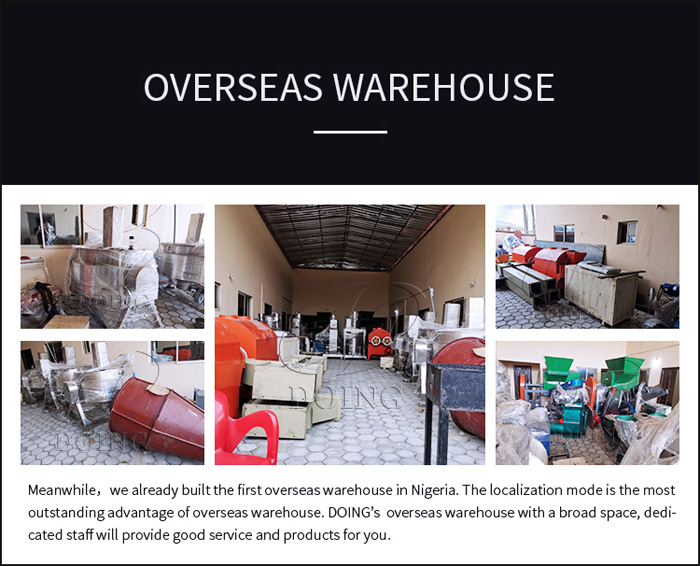 The cassava processing machine in Nigerian overseas office
If you want to buy cassava processing machine, welcome to contact us and our sale manager will arrange for you to visit the cassava processing machine in Nigeria.