On April 2, 2023, the starch processing machines ordered by a customer in the Congo produced by Henan Jinrui Company were shipped. These starch processing machines include a vacuum filter, cassava peeling machine, and burner.
The following is a picture of the shipping site: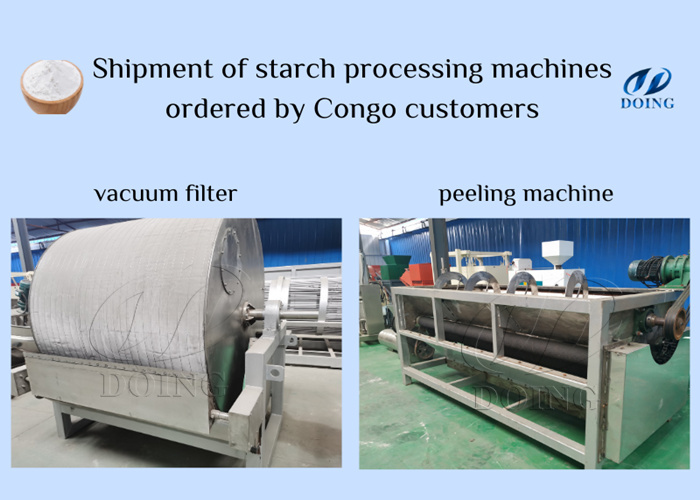 Starch processing machine

We can see that all starch processing machines are assembled, so transportation is very convenient. Once the Congo customer received the starch processing machine, it can be easily installed.
The vacuum filter in the starch processing machine is mainly used for the dehydration of starch, which is convenient for subsequent drying. The vacuum filter can also be used in potato starch and sweet potato starch processing lines. The cassava peeling machine is mainly used to peel off the two layers of cassava, and the peeling rate can reach 96%. The cassava peeling machine can also be used in garri and cassava flour processing lines.
The advantage of the starch processing machine ordered by our customer in the Congo is that it is easy to operate and has a large capacity. Ideal for new investors, commissioning, and feasibility studies in starch processing businesses.