Congratulations! On September 13, 2022, Jamaican customers ordered bammy(A cassava processed product) hydraulic dewatering machine parts from the DOING factory. It is used to remove the moisture of cassava pulp.
The Jamaican customer purchased a complete 1TPH bammy production line from DOING in 2019, including a cassava washing machine, peeler, grater, and hydraulic dewatering machine. As DOING is committed to providing customers with the best and most complete after-sales service, our sales managers and customers have always maintained close contact.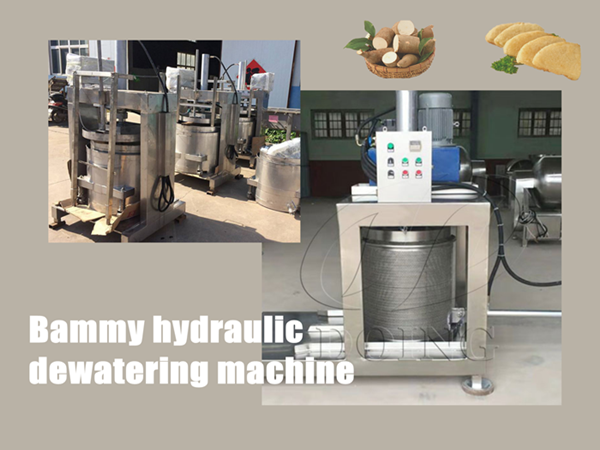 Jamaican customers ordered bammy hydraulic dewatering machine
Recently, the customer said that the hydraulic dewatering machine has become less efficient due to the long use time and needs to be maintained. Thus, DOING's engineers make suggestions to customers according to their usage and purchase some parts to improve efficiency. At the same time, DOING provides customers with detailed equipment maintenance and repair manuals to solve customers' questions. [Recommended reading: How to ensure the smooth operation of the equipment during garri processing?]
At present, the order of the spare parts for the bammy hydraulic dewatering machine required by the customer has been placed in the DOING company's factory, and the factory will soon complete the manufacture and delivery.
Henan DOING is a professional manufacturer and supplier of cassava processing machines, we can provide complete cassava processing machines and replaceable equipment spare parts. If you are interested in our machines, please contact us for the latest quotation.