On September 3, 2022, the Cameroonian customer signed an order for 1TPH small garri processing equipment after confirming that the information was correct.
The Cameroonian customer contacted Jinrui for the first time in July. Jinrui learned from the conversation that the client was an engineer working in the United States and wanted to invest in the garri processing business. However, the local garri processing equipment in Cameroon is relatively simple and the production efficiency is average. Therefore, he wants to buy better quality and more professional garri processing equipment to produce garri.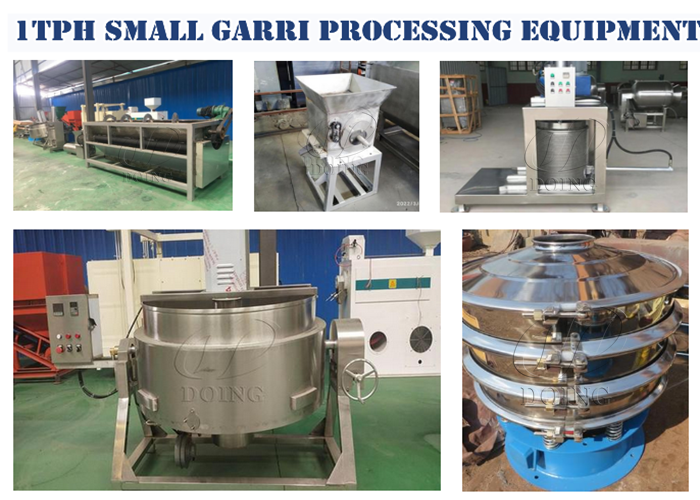 1TPH small garri processing equipment
In this regard, Jinrui recommends the corresponding small-scale garri processing equipment scheme according to the actual situation of the customer and the cost investment budget. This set of equipment includes a cassava peeler, cassava grater, hydraulic presser, fryer, and packing machine. The overall cost performance is high, the floor space is small. And other machines can also be added to continue to increase production when the latter production is stable. As Jinrui has more than 20,000+ ㎡ factories, the equipment is sold to more than 30+ countries in the world, and it has rich experience in project installation in Nigeria, Ghana, Cameroon, and other countries. Therefore, the Cameroonian customer said that Jinrui was the company he wanted after learning about Jinrui's company strength and equipment details and quickly signed an order for garri processing equipment.
At present, Jinrui sends the production requirements of garri processing equipment orders to the factory for the first time to ensure that customers can put them into production as soon as possible, and will continue to update the delivery news, welcome to pay attention!