When customers choose garri processing equipments, there is no doubt that the stability of equipment operation is a major concern. Because in the garri production process, if the equipment has problems from time to time, the number of downtimes will seriously affect the production efficiency, resulting in losses. Therefore, more and more customers will ask us how to ensure the smooth operation of the equipment during the processing of garri? There are three factors: the equipment quality, perfect after-service and regular equipment maintenance.
1. Equipment quality
The price is not the only standard for measuring equipment quality. You can choose a reliable manufacturer which can provide good quality and high performance equipment for you. It requires that you need to pay attention to machine details. It is better that you can know well manufacturer strength and projects numbers they have made. The same machine name but different configuration, the price will be different. Like the washing part, for paddle washing machine and peeling machine, there are also many types for them. You know for paddle washing machine, if you want to clean it well, you need to have the collecting net for sand and stone sink for large particles etc special designs, so it removes impurities better. For peeling machine, you know cassava is long and irregular, so the sand roller type is the best.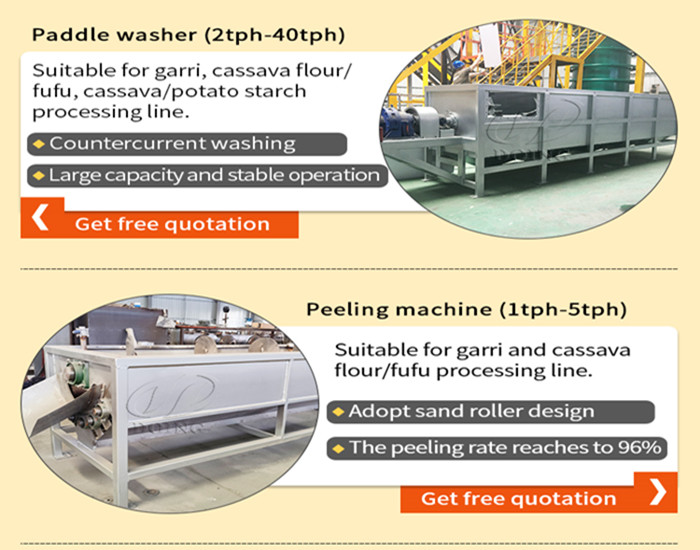 Select good quality garri processing equipment
2. Choosing a credible manufacturer that can provide a comprehensive after-sale security service
Considering that you may be a newcomer to use the equipment, the equipment needs to be debugged before it is officially put into production. Avoid frequent failures during use, and small problems will become big problems, which will affect your processing progress and cause you greater losses.
So in order to ensure the smooth operation of the garri processing equipment, you need to find a professional equipment manufacturer to receive user feedback on the product in time and solve the problems encountered by users in actual production. It is best to have rich overseas installation experience. Because of covid-19, you know it's hard to go aborad now, so it's better for manufacturers to have installation teams or branches abroad.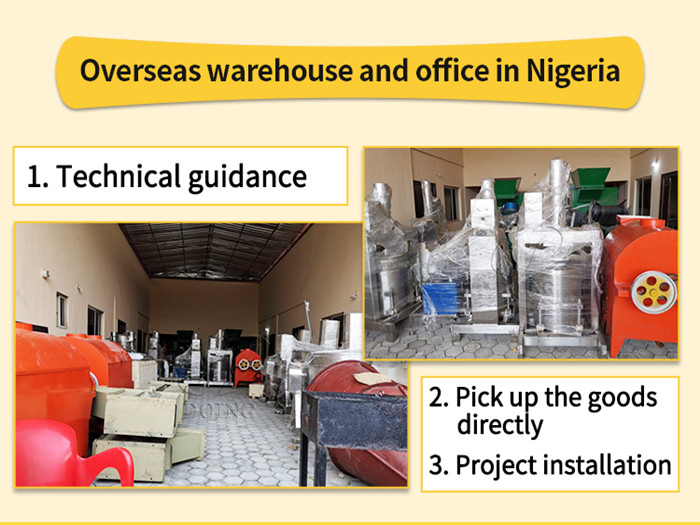 Henan Jinrui's overseas warehouse can provide our customers direct help for free
3. Regular equipment maintenance
Cassava garri processing equipment needs to be checked regularly to see if the bearings and wearing parts of the equipment are worn and loose. This reduces equipment damage and reduces delays in equipment repairs. In addition, when checking the equipment, you can regularly add lubricating oil to the equipment, which can avoid unnecessary wear and tear of some parts, and can also make the equipment run better.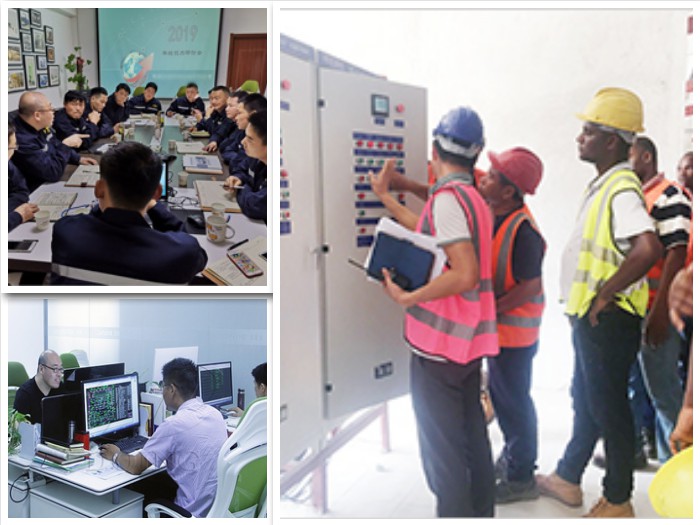 Find a credible company to ensure the smooth operation of the equipment during garri processing
The above information on how to ensure the smooth operation of the equipment during garri processing is provided by Henan Jinrui Company. Henan Jinrui has been committed to providing customers with high-quality cassava garri processing equipment, and also has its own installation team and warehouse in Nigeria. It also makes many projects in different countries. So if you are interested in the cassava garri project, please feel free to inquire in time.