Good news. In November 2019, Doing Company's overseas office was officially established. Our overseas office manager officially takes office in the overseas office and will be stationed overseas for a long time.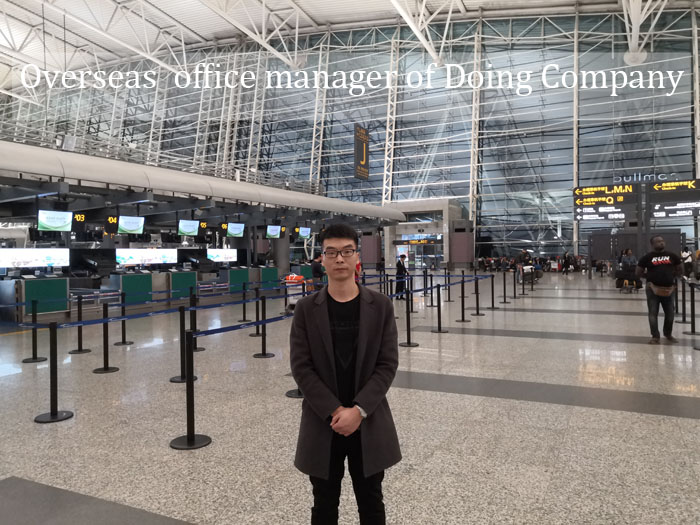 Overseas office manager of Doing Company
In March of this year, the chairman and sales managers of Doing Company went to Nigeria to select the overseas office site and purchase steel to build the overseas warehouse.
Around August 10, the overseas warehouses and offices finished the construction work.
On August 30, our first batch of cassava processing equipment was sent to Nigerian overseas warehouses.
In November, our sales manager went to Nigeria to participate in the China Commodities Expo-Nigeria 2019. Some of the customers who participated in the exhibition visited our equipment in our overseas warehouse.
On November 21st, the overseas office manager of Doing Company formally takes office, and the overseas office of Doing Company was formally established.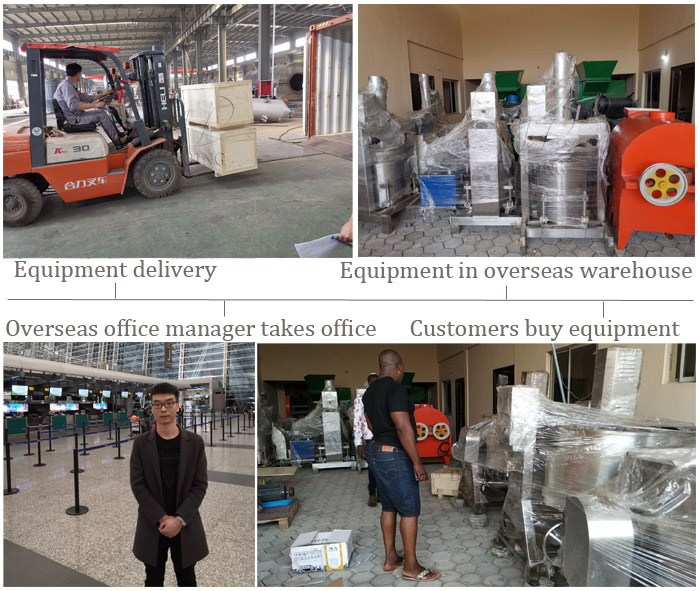 DOING oversea office establishing process
Why Doing Company establishes an overseas Office in Nigeria?
1. To better understand customer needs
Nigeria is the world's largest cassava producer. In recent years, with the encouragement of the Nigerian government, Nigeria's cassava deep-processing business has become more and more popular and cassava processing business market prospects are promising. Many Nigerian customers want to start cassava processing business and sent us inquiries, but for many new starters, they have no experience and do not know how to choose suitable equipment. After we set up an overseas office in Nigeria, our overseas office managers and project engineers can communicate with customers in person to better understand customers' needs and provide customers with better suggestions and services.
2. Customers can visit our office in person to purchase equipment without going to China
For some customers who purchase single equipment or several small scale machines, with overseas warehouses, they can directly visit our overseas warehouses and purchase equipment directly. This saves customers' money and time. They don't need to go to China to visit our factory in person, and no longer need to wait about 40-60 days for equipment transportation.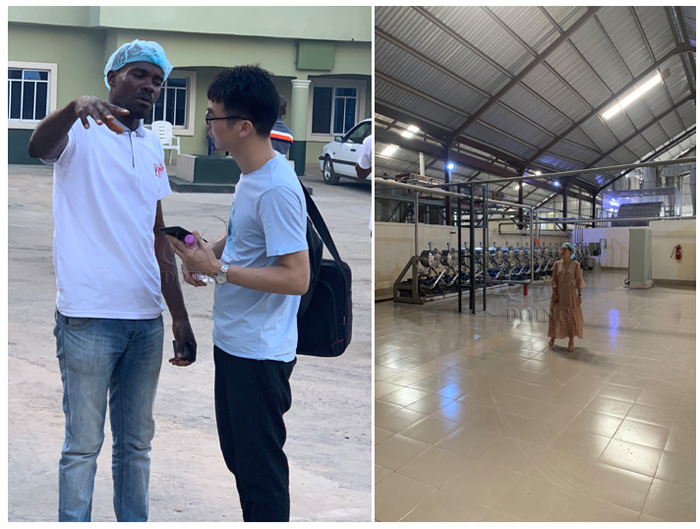 DOING oversea office manager visit customer's factory
3. In order to solve the after-sales problems of the equipment
Many customers told us that they do not know how to use or repair their equipment after they bought the equipment abroad because they did not have professional engineers or maintenance personnel. And many equipment manufacturers do not have overseas offices locally, so they may not find anyone to solve the after-sales problems. After our overseas warehouse is established in Nigeria, we can perfectly solve this problem for customers. Customers who have any issue with our equipment can come to our oversea office to solve problems. We have a professional engineer team and after-sales service team, who can solve equipment quality problems, equipment maintenance service and other problems for them.
If you also want to engage in cassava deep processing business, you can contact our sales manager and visit our overseas warehouse to purchase equipment.