On February 28, 2023, high quality cassava processing machines of Henan Jinrui were sent to Burundi, with a view to delivering it to customers on time.
The cassava processing machines include 5 cassava graters and 5 dewatering machines, mainly to crush and dewater cassava. They can be used in garri and small cassava flour production plants.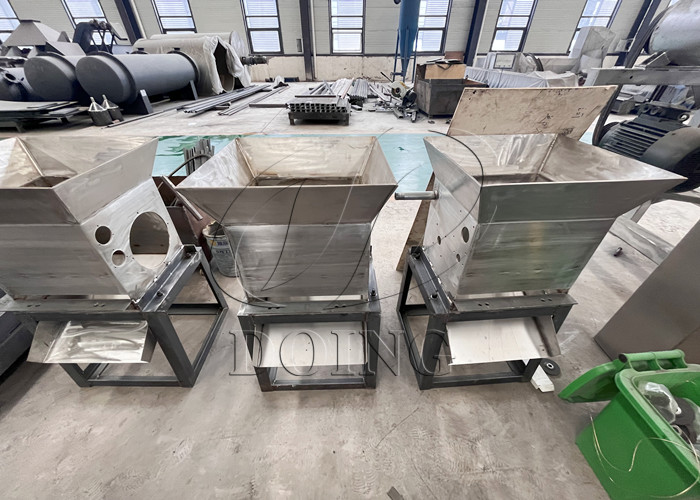 5 cassava graters from Henan Jinrui Company
Before being delivered from the Henan Jinrui factory, these cassava processing machines will be protected by industrial film cloth to prevent contamination of the machines during transportation. At the same time, it will be packed in wooden boxes to ensure that the cassava processing machines will not be damaged during transportation.
It is estimated that the cassava processing machines will arrive at the port of Burundi in about 20-30 days. At that time, Henan Jinrui Company will inform the customer of the arrival date in advance so that the customer can pick up the goods in time.