Now more and more people choose to invest the cassava processing plant but they still have the doubt that what's the price of cassava processing machine. The cost of cassava processing machine is affected by many factors such as processing machine, machine material and production capacity, it is difficult for us to give you an accurate figure. I will introduce cassava processing machine to you in detail based on the above three points to answer the question.
① The cassava processing products will affect the cost.
The first thing you need to determine is the cassava production line you choose to invest. With the same cassava raw material, we can get different cassava processing products,cassava flour, cassava starch and garri. Different production lines need to use different cassava processing machine, the cost will change accordingly. For example,the cassava starch processing machine mainly includes dry sieve, paddle washing machine, cutting machine,rasper, centrifuge sieve,fine fiber sieve,hydrocyclone station,peeler centrifuge,air flow dryer and sifter sieve.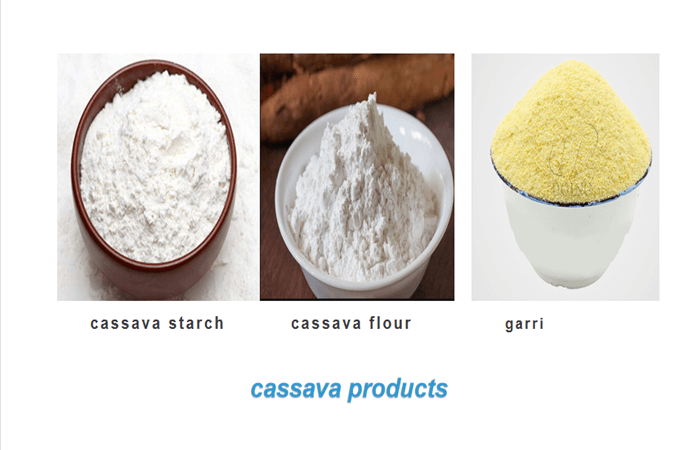 cassava products
② The machine material of the cassava processing machine will affect the cost.
Secondly, compared with the traditional processing technology, the modern cassava processing machine developed by our company is more widely used by customers. The cassava processing machine price varies from the machine material,such as the price of stainless steel is more expensive than carbon steel. It is worth mentioning that cassava processing machine made of stainless steel makes the tapioca processing products have more clean and excellent quality, which is popular with consumers.
③The cassava processing capacity will affect the cost.
Finally, the cost of cassava processing machine depends on your cassava processing capacity. Just like when we buy a mobile phone, the more memory it has, the more it costs. The more cassava processing capacity you want , the more expensive the cassava processing machine will cost. Henan Jinrui Company can supply machines in different production specifications.For example the flash dryer processing capacity can vary from 0.5t/h to 3.2t/h,the flash dryer price range will be from 25,000USD to 250,000USD accordingly.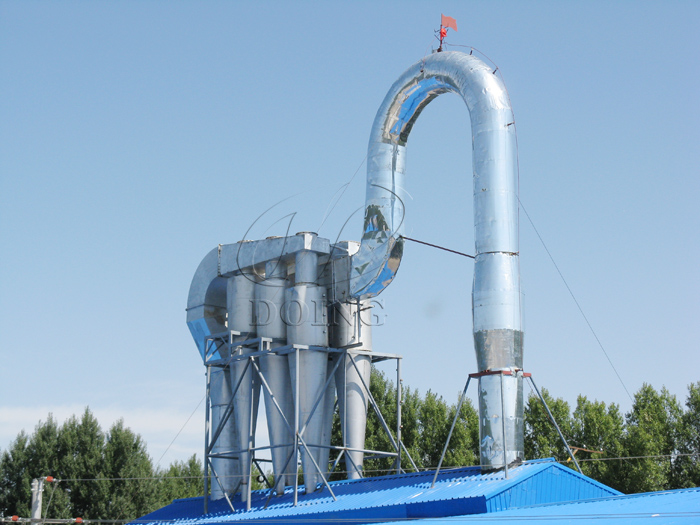 Flash dryer
The above three points are the main factors affecting the price of cassava processing machine. And there are also other factors can affect the price of cassava processing machine,like the location of machine manufacturer, the supply&demand relationship of machinery and equipment market. If you'd like to know more detailed information,you can contact Henan Jinrui Company. We can provide you with different specifications of cassava processing machines according to your needs at a factory price. Looking forward to your consolation call.