On the day of 22nd March 2019, a cassava flour processing plant project installed by Doing Company was opened for running in Tanzania. This cassava flour processing plant project adopts DOING latest wet processing technology that can produce high quality cassava flour directly from fresh cassava tubers. With about 4 tons cassava tubers input per hour, the factory can produce 1 ton cassava flour each hour. The factory runs well and works for two shifts, which can get 20 tons cassava flour per day.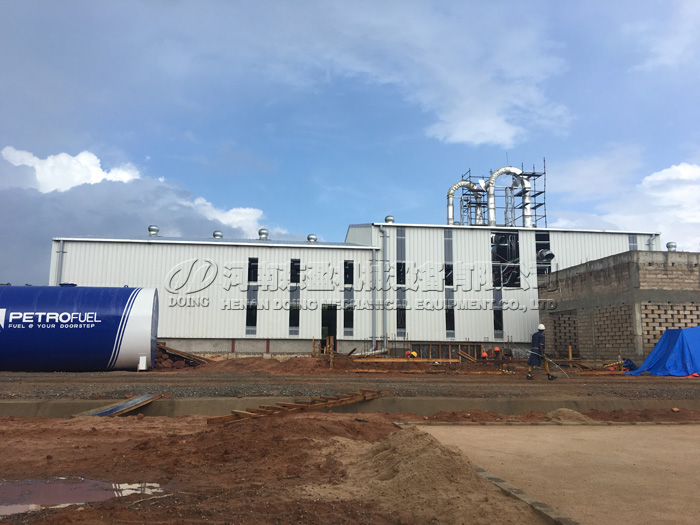 Finished cassava flour processing plant in Tanzania
This cassava flour processing plant project is invested by a France customer. He had almost 6000 hectares cassava plantation in Tanzania. Considering that selling cassava directly has low profit, he want to build a cassava processing plant. And knowing that cassava flour has wide application in food processing industries, he planned to set up a cassava flour processing plant and sell high quality cassava flour to European countries to make more profits.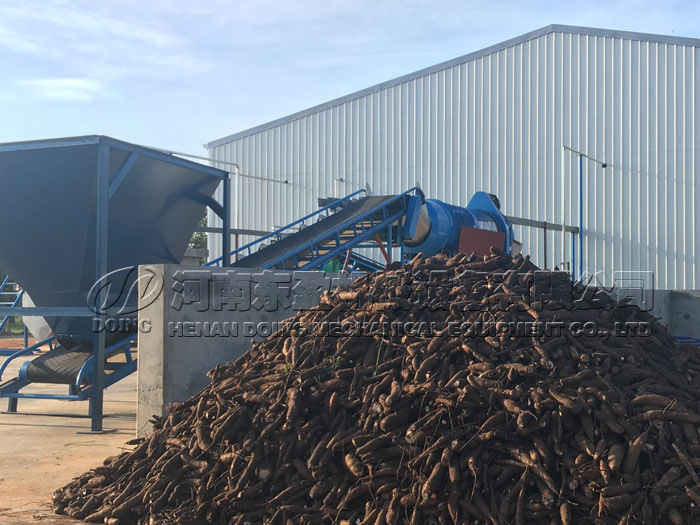 Cassava
In July, 2017, this France customer visited Doing Company for ordering cassava flour processing machine. He required that the produced cassava flour has moisture of 14% and has a low sand content. So DOING engineer introduced to him our newest cassava flour processing plant technology, which omits the cassava peeling process, directly crushes cassava with high efficiency rasper. Adopting this technology, the produced cassava flour is finer and has higher quality. Therefore, he was satisfied with this technology, and by contrasting several manufacturers, he found our machines are highly cost effective, so he signed the contract with us directly.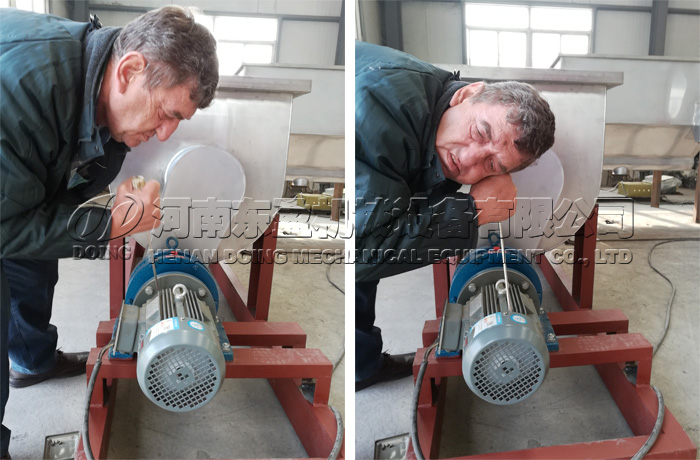 Customer checks cassava processing machine
During fabrication of machines, the client came to our factory again to inspect equipment before delivery.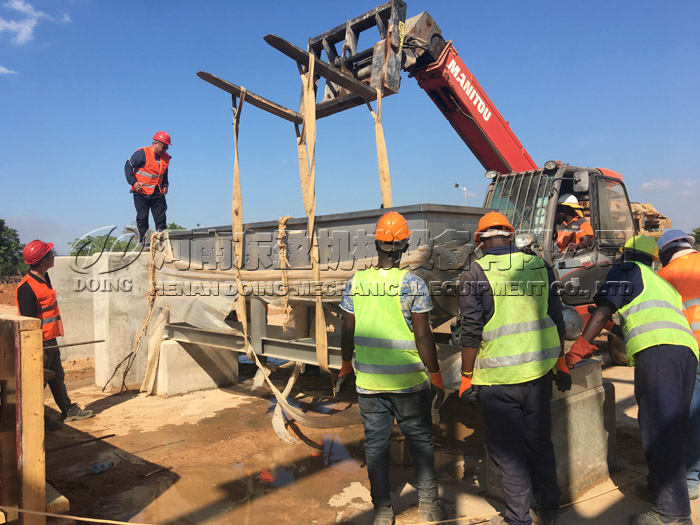 Equipment installation
In January of 2018, all machines were well packed and delivered to Tanzania. About two months for transportation and clearance process, machines arrived at the factory site.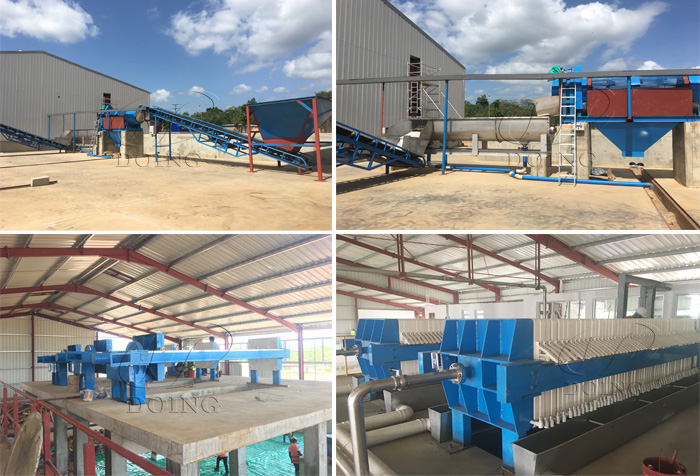 Installed equipment
After delivery, the client team discussed workshop equipment layout drawing, foundation drawing with our engineer and started construction of cassava flour processing plant building. They found local construction company to finish civil works and at the same time our engineer team were sent to guide installation works.
From the day our engineer team arrived at plant site to the completion of the installation of whole cassava flour processing plant project, it took about two and a half month. The equipment commissioning work was done after our engineer come back from Chinese New Year holiday.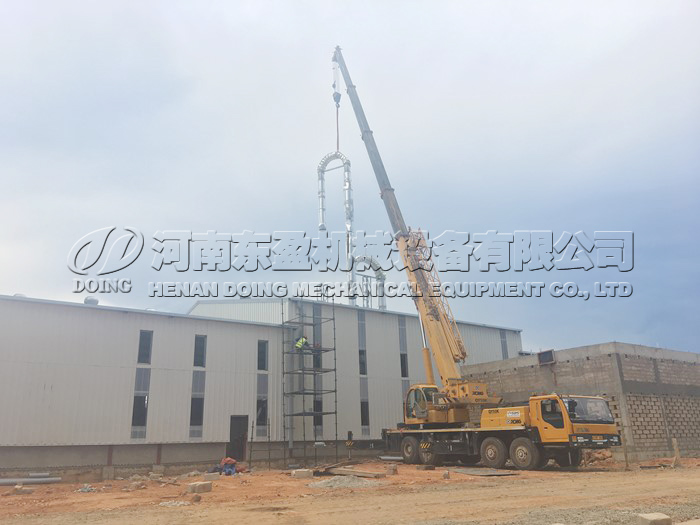 Cassava flour dryer installation
And now the cassava flour processing plant runs well and produced cassava has good quality and is confirmed by his European customer.
Except to replace wheat flour for making bread, cassava flour has been gradually be used in more and more food recipes, like noodles, cookies and so on. It is popular not only in Tanzania, Nigeria, Congo, Uganda but also in many European countries. So if you want to set up a cassava flour processing plant project, feel free to contact us for more details. DOING engineer can design different capacity production lines based on clients' requirements.