On Nov 30, 2022, a customer from Ghana purchased 10tpd cassava flour processing machine from Henan Jinrui Company. The cassava flour processing machine that ordered by Ghana customer is easy to install, just plug in and use.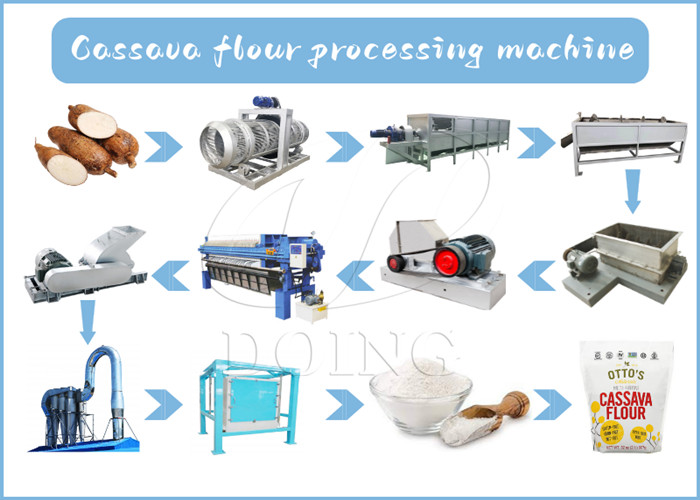 Cassava flour processing machine
The customer is an engineer who wants to build a cassava flour processing plant. The first time that Ghana customer contacted us was on June, 2021. According to his needs, we recommended the 10tpd cassava flour processing machine to him and shared the feedback video of other Ghana customers. The customer said that compared with the price, he valued the cassava flour processing technology more, so he had higher requirements on the parameters of the machines. After chatting with us, customers feel that we are more professional and have strong technical support. After the customer's own financial problems is solved, the order is placed.
Thanks for the support and trust from customers in different regions, Henan Jinrui Company will try our best to provide better products and services for more customers as always. Whether you need single cassava processing machine or complete set of cassava flour processing line, we will recommend the most suitable equipment for you.