On November 17, 2022, DRC customers ordered cassava starch processing equipment from Henan Doing, mainly including cassava peelers, vacuum filter and drying accessories. As a self-market and self-operated cassava processing machine manufacturer, Henan Doing will provide customers with free machine customization, installation and commissioning services, and is committed to providing customers with the most cost-effective solutions.
Project background introduction
Our customer is from the Democratic Republic of the Congo and has a processing plant to produce cassava starch. He contacted us to purchase some stand-alone equipment to improve the production efficiency of cassava starch. After comparing each company, he chose Henan Doing finally. One of the main reasons for choosing us is our high degree of professionalism, which has been tested by the experts hired by customers.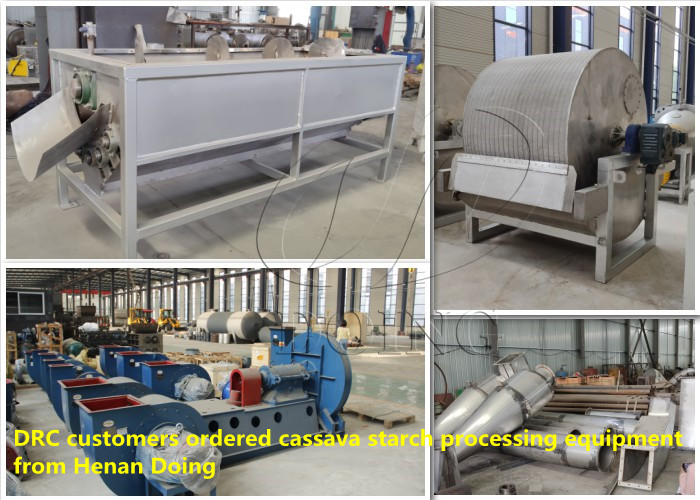 Cassava starch production line upgrade
Main features of purchasing equipment
1. cassava peeler
It adopts all stainless steel structure and sand roller design, which can effectively remove the two layers of cassava. Equipped with a water spray system, the peeling and cleaning effect is good.
2. vacuum filter
It adopts advanced technology at home and abroad, with stable operation, compact structure, low energy consumption, small footprint, automatic unloading, and reduced labor intensity.
Machine configuration and parameters affect the efficiency of the entire cassava starch production line. Upgrading the production line in time will improve production profits. Welcome to contact us if you need.