Today, 0.5 TPD garri processing machine designed and manufactured by Henan Jinrui are packaged in our factory and shipped to Cameroon. The whole production cycle is about 45 days.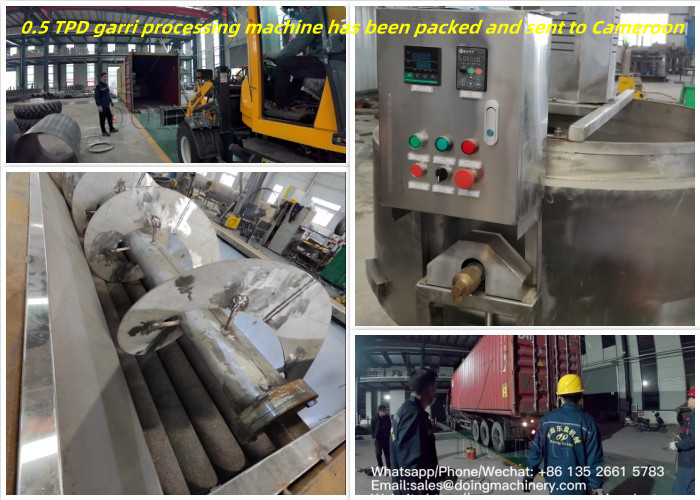 Garri processing machine send to Cameroon
In order to best suit local conditions, Henan Jinrui engineers designed garri processing machine that can use natural gas to generate electricity, and the power is controlled within 3 kilowatts. In addition, considering the taste requirements of finished garri, we make flexible adjustments on cassava grating machine and garri frying machine so that to meet different processing requirements. You can decide the quality of finished garri to sale on the market.
Manufacturing garri processing machines, Henan Jinrui is professional and trustworthy. If you want to buy garri processing machine, try to cooperate with us!