On June 25, 2023, an old Nigerian customer purchased some garri packaging machine spare parts from Henan Jinrui Company for use in the garri production line.
The customer purchased Jinrui's 2t/h garri processing line in 2021, and the equipment is currently running well. This time, the customer purchased packaging machine accessories again to ensure his garri production line runs smoothly.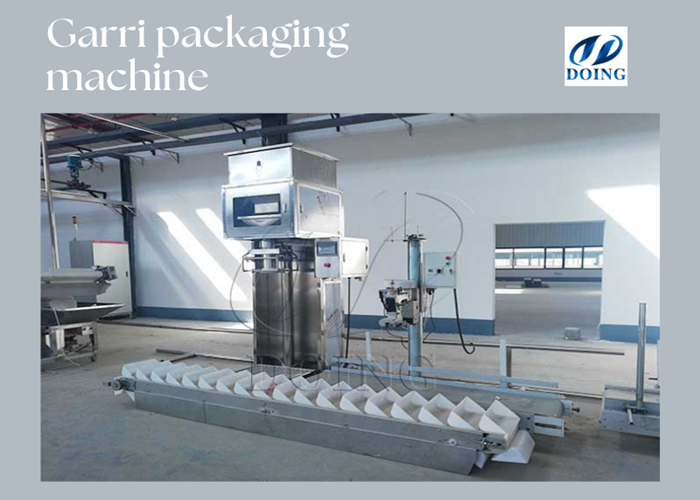 Garri packaging machine for garri production line
Jinrui Company not only provides customers with a complete garri production line but also provides customers with various supporting parts for a long time to ensure that customers can obtain a satisfactory after-sales service. Of course, Jinrui Company sincerely hopes that each client's project can run smoothly and be successful.