On July 6, 2023, a Nigerian customer ordered 3t/d garri processing machines from Henan Jinrui Company.
The 3t/d garri processing machine ordered by the customer includes a hopper, a paddle washer, a peeling machine, a grater, two hydraulic pressers, 3 frying machines, a vibration sieve, and a packaging machine.
In February 2023, a Nigerian customer contacted Henan Jinrui Company and expressed that he wanted to invest in the garri processing business and hoped to get our help. After confirming the specific needs with the customer, Jinrui showed the details of the garri processing machine currently in production and the two factories we now have over 30,000㎡. In addition, the reopening of Henan Jinrui's Nigeria branch also gave customers a lot of confidence.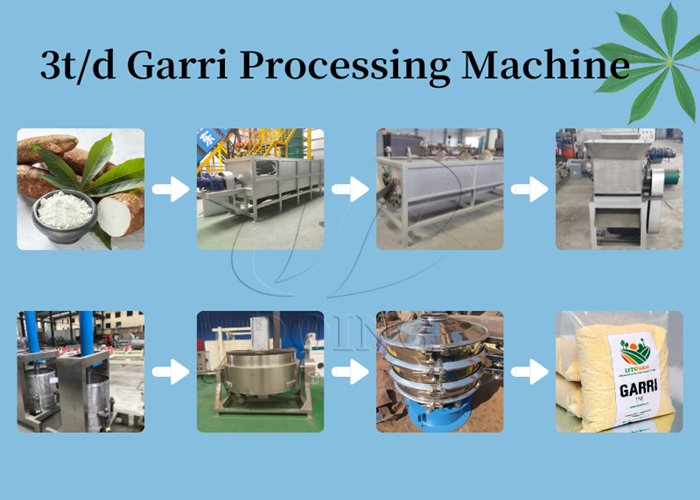 Although Henan Jinrui Company is an equipment manufacturer, we also have a deep understanding of what products consumers need and which equipment can solve the problems faced by consumers. After comparing multiple garri processing machine manufacturers, the Nigerian customer finally chose Henan Jinrui Company. This is enough to prove that our product quality, price, and service have been recognized by customers, and our equipment has also received continuous praise in the communication process.
Besides the garri processing machine, we are also a professional manufacturer of other types of cassava processing machines, such as cassava flour, cassava starch, cassava chips, etc. We have a professional team of engineers and sales staff who can provide one-to-one customized services to meet your needs in all aspects. If you need anything, please feel free to contact us.