On the date of November 24th, 2022, the 2t/pd garri making machine manufactured by Henan Jinrui was transported to the port of Qingdao in China and will be shipped by sea to Nigeria.
All garri making machines were taken 1.5months to finish it. All machines include a dry sieve, paddle washing machine, peeling machine, grater, dewater, fryer, sieving, and packing machine, which was used to consume about 8 tons of cassava tuber and produce 2 tons of garri per day.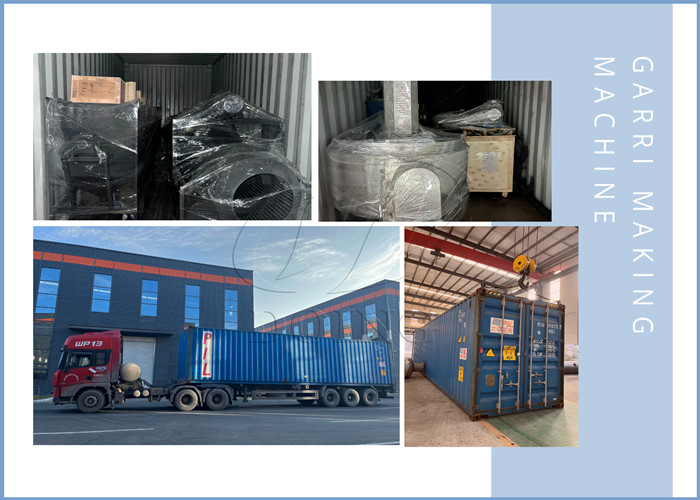 Garri making machines were packed and shipped to Nigeria
Before shipment, the HENAN JINRUI factory will check and send pictures to the client for confirmation. All things are ok, we will arrange the shipment for our client. All of your machines will be packaged into wooden box containers and wait for your next step indication. You can choose us to arrange your shipment or we will be transported it to your pointed address in China. [See also: The steps of processing cassava into garri]
HENAN JINRUI company is a professional supplier with a factory in China. We provide not only single machines but also a complete cassava processing line for the production of garri, cassava flour, cassava fufu flour, cassava starch, cassava chips, etc. If you have any interests or feel free to contact us any time.