In July, 2017, Henan Doing Company delivers a set of starch drying machine from our factory to Ukraine. It will be shipped from Qingdao port to Odessa port, Ukraine. The shipping of the vessel needs around 26 days.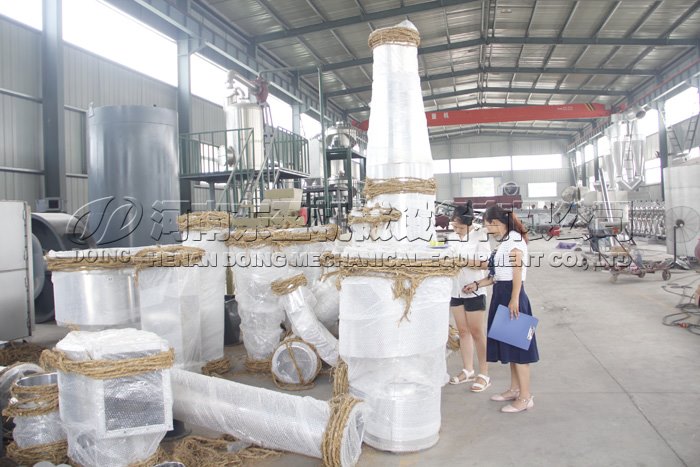 DOING sales manager check the equipment lists
To ensure there is no damage when shipping, and save shipping cost for client, we did not assembly the starch drying machine. So all the equipment and accessaries can be put into one 20ft container. And only one truck is enough for shipping.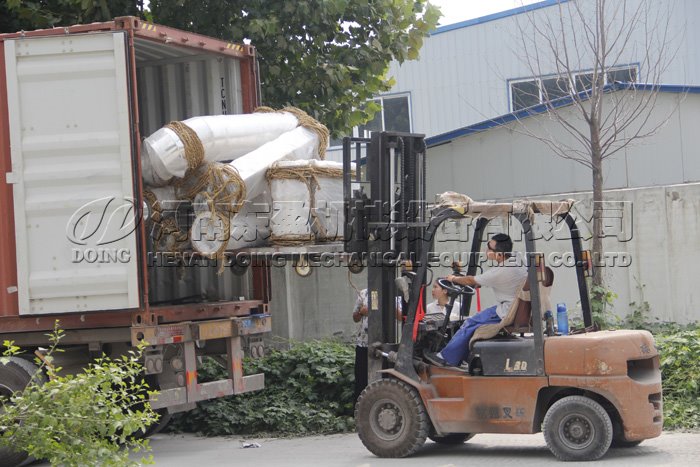 Starch drying machine delivery
This is a whole set of starch drying machine, which is used for drying potato starch, with a capacity of 500kg per hour. Our starch drying machine require the wet starch input with moisture around 40%, and final potato starch with moisture around 18%. To ensure our starch drying machine work better, we match our own hot-blast stove together. Its fuel is coal, and when drying one ton starch, the coal consumption is around 120kg.
When the starch drying machine arrived at Ukraine as the scheduled time, Doing Company will send professional engineer to Ukraine for installation.