On March 8, 2023, the cassava flour processing machines purchased by the Cameroon customer were delivered. The cassava flour processing machines include a cassava grater, fitness mill machine, and vibration sieve which are suitable for small scale cassava flour processing plants.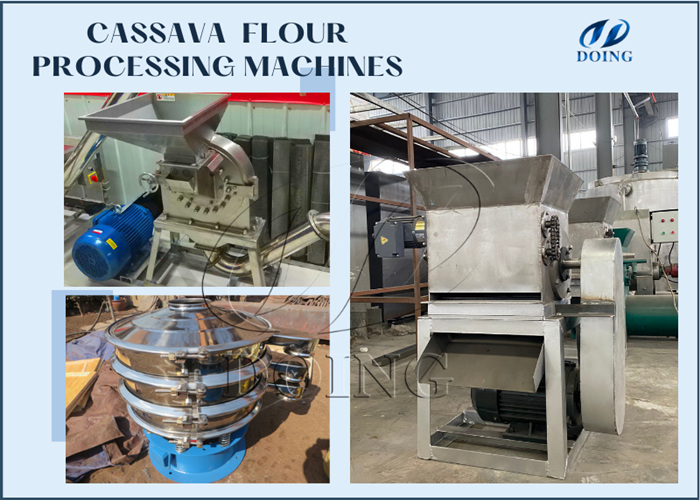 Cassava flour processing machines are delivered
This is the first cooperation between the client and Henan Jinrui Company. The customer pays more attention to the quality and price of the equipment. After discussing with him the cassava flour processing machine detail, he dispelled his doubts and decided to purchase the cassava flour processing machine from our company in January 2023. At present, the cassava flour processing machine he ordered has been produced and inspected, and the goods will be transported to the designated port for delivery before the specified date.
The Cassava flour processing machine has always been a hot-selling product of our company. In addition to providing this stand-alone equipment, our company also provides garri, cassava starch, and cassava chip processing machine configuration.
If you also have cassava flour processing machine needs, please contact us. We will have professional engineers and sales staff to connect with you and provide you with customized services.