On August 30th, 2022, Henan Jinrui Company received payment for the repurchase of garri processing machine from an old American customer, and has immediately arranged the factory for production. This American customer had previously purchased a 2tpd garri production line from Henan Jinrui Company, and this time he bought two 500kg/h garri fryers, a forklift and some other accessories.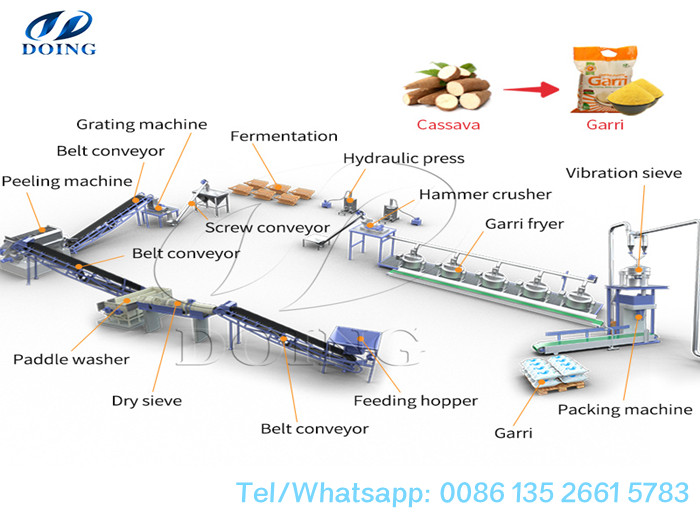 Complete set of garri production line
The customer's garri processing plant is built in Nigeria. As we all know, the garri processing business in Nigeria has been booming, and the market demand has always been high. Restricted by the site selection factor of the factory, the customer found that there were a lot of missing parts and accessories during the installation of the garri processing machine. In addition, in order to improve the automation of the garri production line, the customer proposed to buy two more garri fryers and a forklift. Our engineers working in Nigeria promptly inform customers of the list of accessories they need, confirm the pictures and quantities to customers, and help customers check prices. In the process of checking accessories, the engineers of Henan Jinrui tirelessly check with customers one by one, and are committed to providing customers with the most cost-effective accessories purchasing options.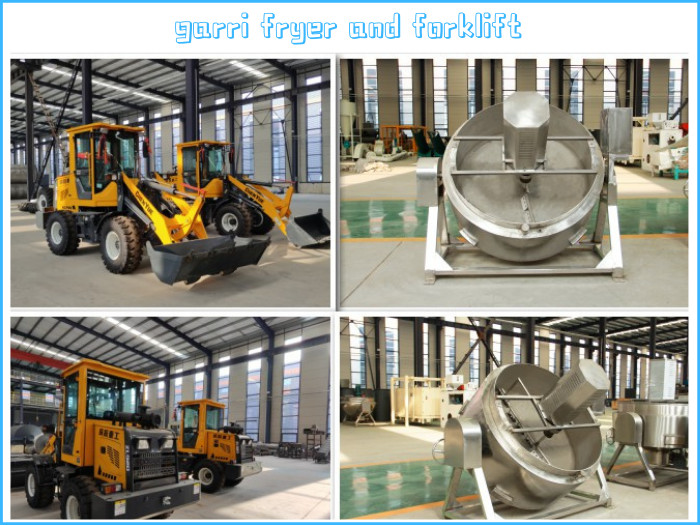 American customers purchased garri processing machine from HENAN JINRUI
After the customer confirms the accessories information and price, he proposes to transport the weighbridge accessories by air first. In order to give back to the old customers, Henan Jinrui Company bears half of the air freight of the weighbridge accessories for the customer, and the sea freight of the garri fryers and forklift is provided by us. The customer is very satisfied with this and said that he will find us for cooperation in the future if necessary.
After the customer confirms that the order information is correct, Henan Jinrui Company immediately arranges factory production. In order to avoid the loss of accessories during transportation, Henan Jinrui Company will pack all accessories in wooden boxes.
Providing repurchase discounts for old customers is the embodiment of Henan Jinrui's customer-oriented after-sales service concept. It is this point that we have won the trust of many new and old customers. If you are looking for a trusted cassava processing machine manufacturer in China to buy garri processing machine, cassava flour processing machine or cassava starch processing machine, Henan Jinrui will be your best choice.