The following is a 30 t/h potato starch processing plant project installed by Doing Company, which is a project installed in Jiaozuo, Henan Province in 2014. The project was successfully installed within one year and all the equipment are currently operating well.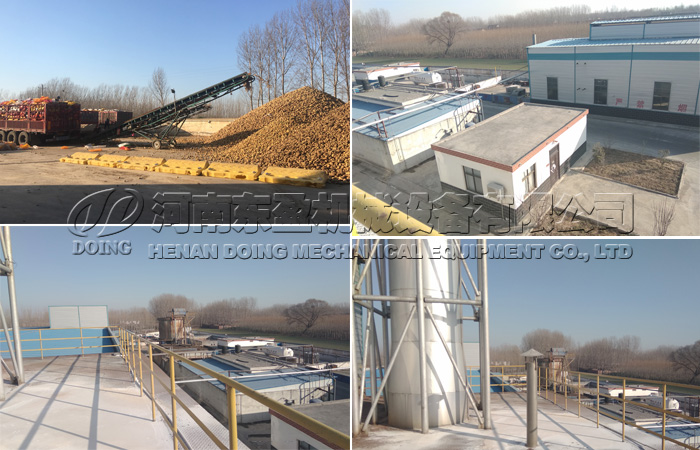 Potato starch processing plant in Jiaozuo, Henan
This is one of the earliest project of Doing Company. At that time, the customer required that the produced potato starch reach food grade standard, suggested by our engineer, he ordered a set of most advanced machine, which mainly includes dry sieve, cage washing machine, 3 raspers, 5 centrifugal sieves, hydrocyclone system, vacuum dehydrator, airflow dryer, starch sieving machine, packaging machine, transfer tank, etc. All our equipment and tanks are enclosed system and piped to each other in potato starch processing plant to ensure good performance of equipment and a clean and hygienic environment of the plant.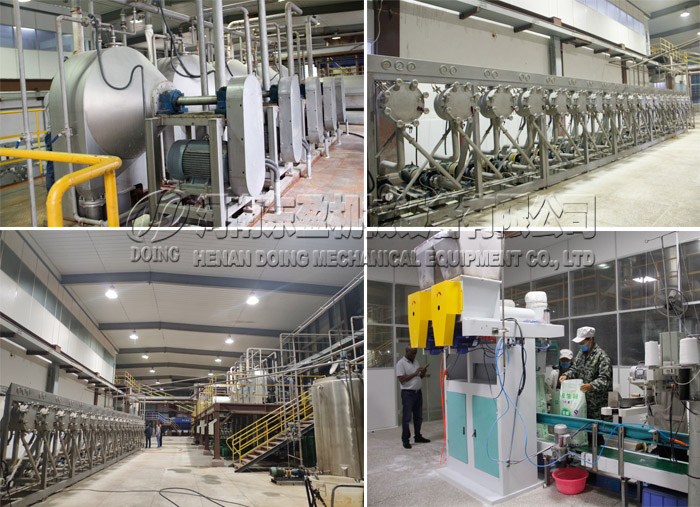 Potato starch plant inner structure
Since the customer's potato starch processing plant is located in Jiaozuo, Henan province, which is close to our factory. And due to the equipment and processing technology for cassava starch, potato starch and sweet potato starch are very similar. So we normally took customers who want to set up cassava starch plant or potato starch processing plant as well as sweet potato starch plant normally to this plant to see the actual operation of potato starch processing equipment. (click here to see this potato starch processing plant running video)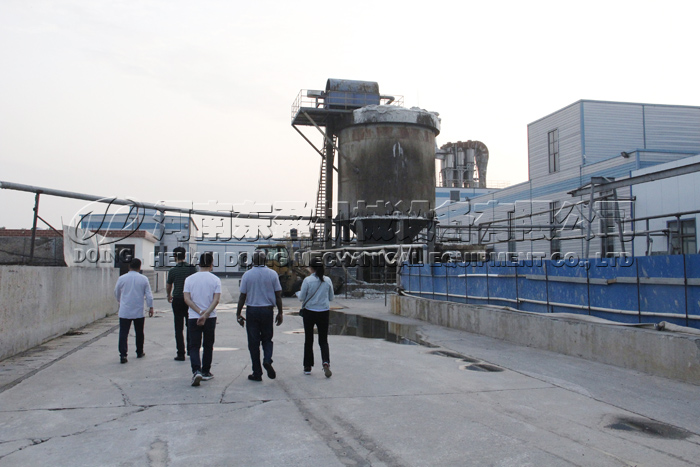 Customers visit this plant
One of our customers from Chongqing, China, purchased a set of sweet potato starch machine from Henan Doing after visiting this factory and built a sweet potato starch processing plant in Chongqing. (Related reading: 100 TPD sweet potato starch processing plant installed in Chongqing, China) If you are interested in starch processing plant project, you are welcome to contact our sales manager and we can arrange you to visit this potato starch processing plant in Jiaozuo.