Recently, the 2TPD potato starch processing machine ordered by customers in Heilongjiang, China has completed production. After the customer comes to the factory for inspection, it will be shipped from Henan Jinrui factory on August 20th, 2022.
This customer is very optimistic about the prospects of the domestic potato starch processing business. After deciding to invest, he contacts and compares several domestic potato starch processing machine manufacturing plants, and chose Henan Jinrui Company quickly. The customer said that the large processing capacity of our potato starch production line and the rich experience in project installation are the main reasons for him to choose Henan Jinrui.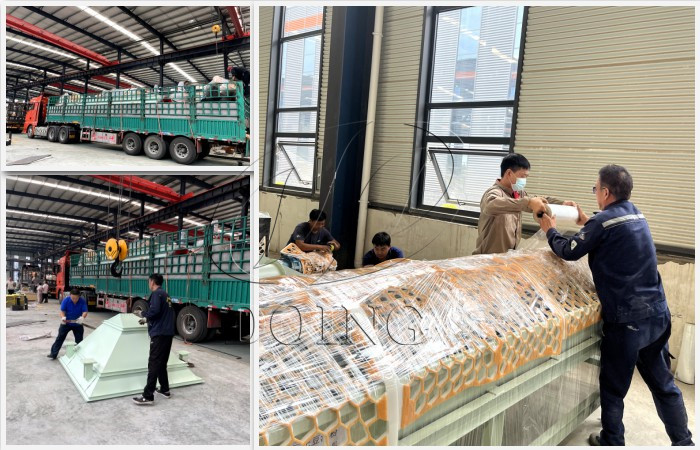 Henan Jinrui 's workers are packing and loading potato starch processing machine
In the process of cooperation, Henan Jinrui fully meet the needs of customers and provide customized services for the appearance and output of the machine. In the production stage of the machine, we support customers to come to the factory to check the quality of the machine at any time. Now the potato starch processing machine completed production according to the customer's needs. The technicians of Henan Jinrui will complete the packing and loading together with the customer and shipped it to the customer's factory today.
A week later, the potato starch processing machine will arrive at the customer's factory. At that time, Henan Jinrui's technicians will guide the installation and commissioning of the machine to ensure that the customer can put it into production in a short time. Welcome to contact us to get more information if you want to start flour and starch business.