On November 8th, an old customer once again purchased cassava flour processing equipment from Doing Company to invest in cassava flour processing business in Côte d'Ivoire. This time, he purchased two stand-alone equipment, namely a paddle washing machine and a peeling machine.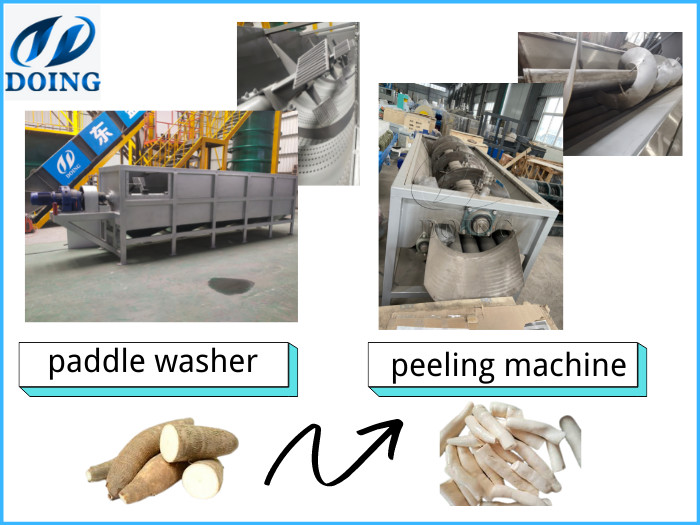 Cassava paddle washer and sand roller peeling machine
In response to the customer's willingness to invest at a low cost, Doing technicians suggested that he choose to start cassava flour processing in a semi-automatic way. The advantages of this method are that the investment cost is low and the profit is quick; The disadvantages of this method are that it has a lower productivity and the quality of the finished cassava flour is not dominant in the market. Doing's cassava processing equipment accounts for a large proportion of investment in Côte d'Ivoire, so this customer recognizes our professionalism and machine quality, and choose to purchase our cassava machines one by one to improve the cassava flour production line.
Doing is committed to formulating the most suitable investment plan for customers with different needs, and to achieve the greatest balance between investment cost and production profit. Anyone with cassava processing needs can leave a message on the website or consult us by phone.