On 14th November, 2022, an old customer who has cooperated with Doing for five years signed a contract with Doing again and ordered a tapioca starch refining machine horizontal centrifugal sieve with the latest technology.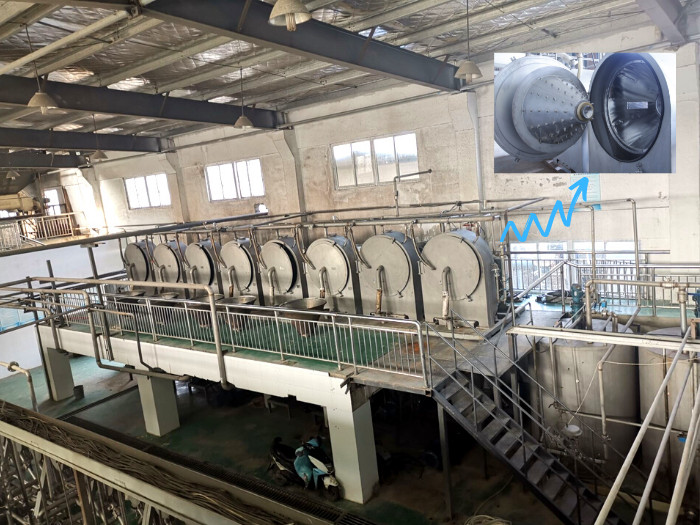 Newly designed starch refining machine horizontal centrifugal sieve
The customer's tapioca starch production plant established in Lagos, Nigeria, and purchased a complete set of tapioca starch processing machine from Henan Doing in 2017. It has been five years since the machine was put into production, and the production line is running stably, but the production efficiency of individual machines has been affected due to wear and tear. In addition, starch is widely used and increasingly popular in life, and the processing technology of starch is also continuously updated. The technicians of Henan Doing have used the latest technology to update our starch processing machine, which has greatly improved the production efficiency and the quality of finished starch. So we contacted the customer and suggested that the customer replace the loss machine parts and upgrade the starch processing equipment, especially the centrifugal sieve used in the starch extraction section. Compared with the previous vertical centrifugal screen, the newly designed horizontal centrifugal sieve by Henan Doing divide and extract starch more thoroughly.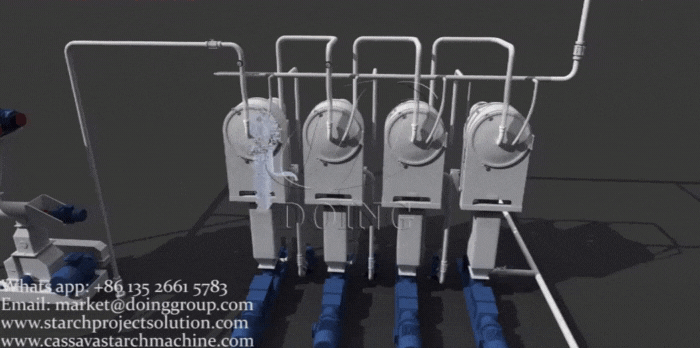 The process of tapioca starch refining
Our old customer established a trusting relationship with Doing. He trusted in the quality of Henan Doing starch processing machines and realized the importance of technology updates to improve production efficiency, so he soon chose Doing again and signed a contract to purchase a horizontal centrifugal sieve.
Second cooperation reflects the customer's recognition of Doing's machine quality and service. Henan Doing will always adhere to providing customers with the best quality tapioca starch processing machine purchasing plans and improvement suggestions.