On Jun.9th 2022, the cassava flour processing machine was delivered to Ghana from the factory of HENAN JINRUI Company. Ghanaian customer mainly ordered flash drying machine, fine mill machine and vibration sieving machine. These cassava flour processing machines are used to dry wet cassava flour and sieve cassava flour with large particle size and poor quality, which can process more fine and pure cassava flour.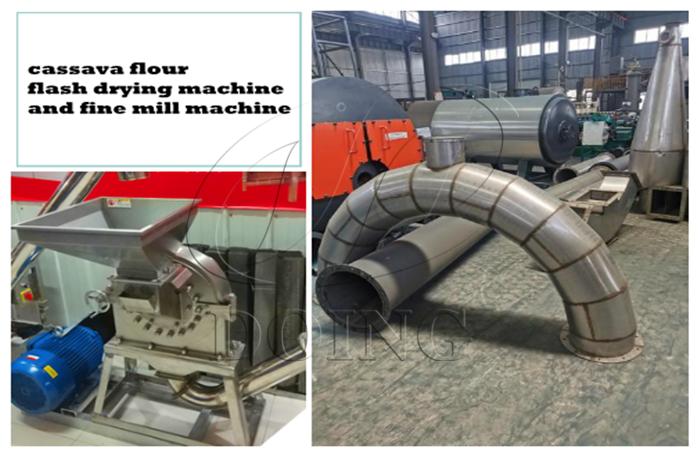 Cassava flour processing machine
Before delivery, HENAN JINRUI Company has tested all the cassava flour machine and sent the test video to our Ghanaian customer. After the customer checks to make sure there is no problem, we will pack the small pieces, reinforce the container and complete the loading at the factory according to the customer's shipping requirements. In addition, HENAN JINRUI Company is committed to providing the best after-sales service, and we will send a team of engineers to provide installation guidance and worker training for Ghanaian customers free of charge online. We hope the Ghana customer can receive the machine and put it into production as soon as possible.
HENAN JINRUI Company is a comprehensive cassava flour machinery manufacturer. If you want to know more details about cassava flour processing machine, you are welcome to leave us a message. We will arrange our dedicated personnel to provide you with equipment selection advice and installation instructions as soon as possible.