On May 24th, 2022, a Côte d'Ivoire customer bought a cassava hammer crusher with the capacity is one ton per hour from HENAN JINRUI. The hammer crusher is used for crushing the powder cake after dehydration in the cassava flour production line.
Côte d'Ivoire customers contact HENAN JINRUI through a trading company. He told us that he now owns a cassava starch processing plant. However, he wants to start the cassava flour production business by adding equipment. After understanding the customer's needs, HENAN JINRUI's business manager recommended the hammer crusher to the customer.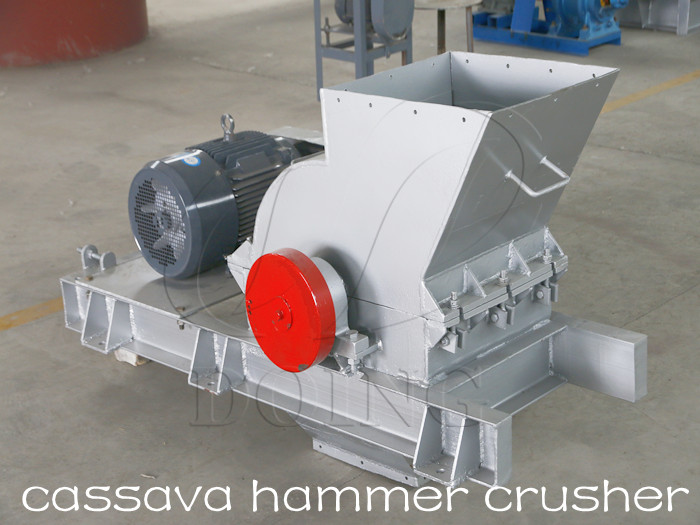 Cassava hammer crusher in the cassava flour production line
In order to have a further understanding of the quality of the cassava hammer crusher, we demonstrated the working process of hammer crusher to our customers via WhatsApp video call, found that the operation of the hammer crusher is good and the crushing rate is very high, so the customer is very satisfied. The customer want to gain the machine early that ordered and paid the same day.
According to our previous experience, the cassava hammer crusher bought by the customer will be complete the debugging and packaging work within five days, and is about to be shipped to Côte d'Ivoire. If you want to know the installation and operation situation of the cassava hammer crusher, please continue to pay attention to us, we will update you immediately.