Cassava rasper is a kind of crushing machine. It is widely used in cassava flour or cassava starch processing industry for crushing cassava raw materials.
Equipment structure of cassava rasper machine:
The cassava rasper machine is composed of base, frame, motor, frond and rear covers, pulley, protective cover, etc. The internal structure is mainly composed of drum, saw blades, grinding block, adjusting bolt, bottom sieve, etc.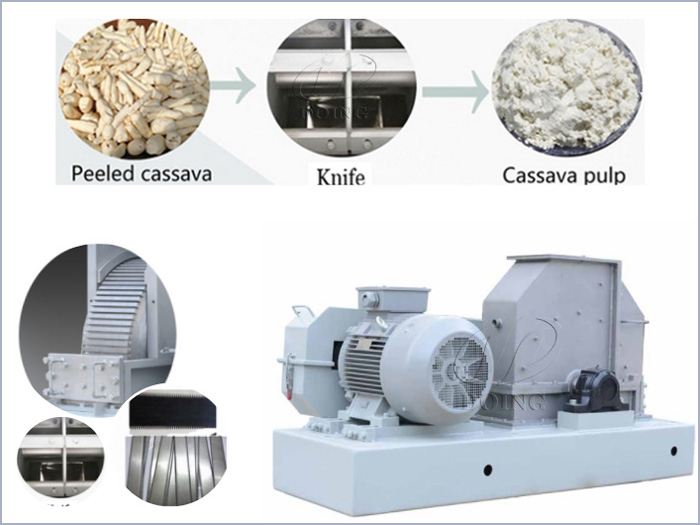 Structure of cassava rasper machine
Working principle of cassava rasper machine:
Cassava enters the cassava rasper machine through the upper feeding port and is crushed by the the impact of high-speed saw blades. Then the crushed cassava material will drop down through the gap between grinding block and drum. There is a sieve. Crushed material which is smaller than the mesh size will go through sieve and be discharged, while the particles larger than the sieve hole size are blocked on the sieve and continue to be hit and ground by saw blades.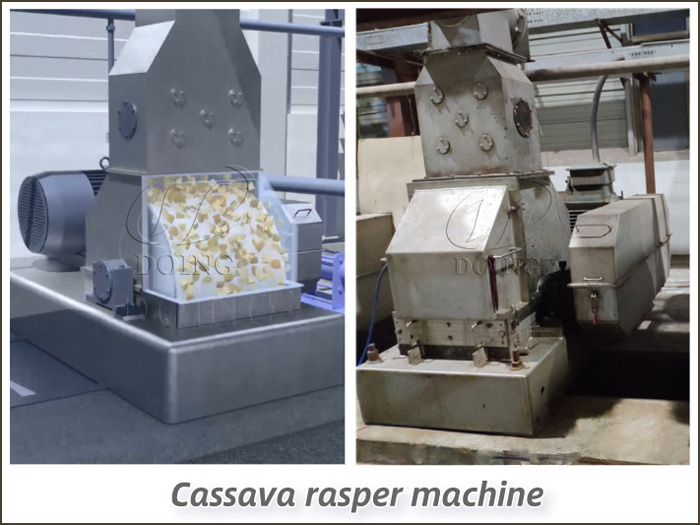 Cassava rasper machine
Advantages of cassava rasper machine:
● Food contact part is made of food grade stainless steel 304 which can ensure food safety.
● Adopts SKF bearing to reduce vibration of equipment which has lower noise and longer service life.
● Adopts German OPTIBELT tooth belt which has stronger transmission power, small bending coefficient, better fit and wear resistance and longer service life.
● Equipped with a booster engine. Normal motor's speed is 1450rpm, and the booster engine is used to accelerate the speed up to 2100rpm. With high rotation speed, the cassava material can be fully crushed.
● Special slot design to replace the assembly of saw blades easily.
● The bottom sieve is designed with long strip holes, prevent material blocking.
This is the introduction of cassava rasper machine. If you need it, welcome to leave a message.