Flash dryer plays an important role in cassava starch processing plant, which influences the quality and moisture content of finished cassava starch. The function of flash dryer is to dry the wet cassava starch into finished cassava starch products with uniform moisture. So how does it work?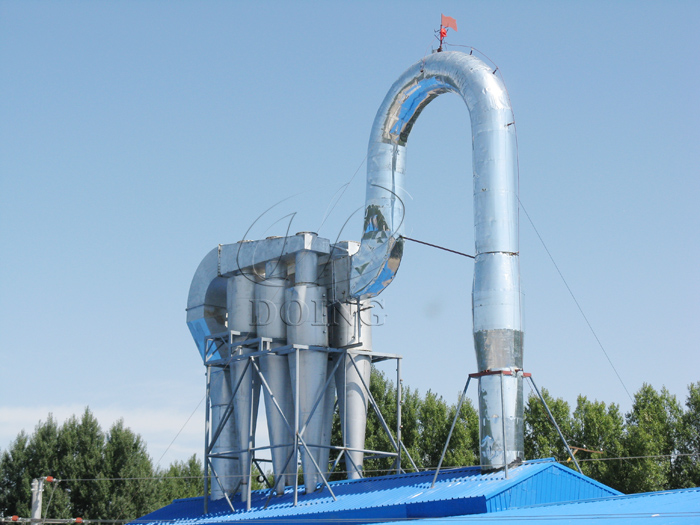 Flash dryer
The flash dryer is equipped with negative pressure drying system, which adopts automatic interlocking control. Through the prediction of water content or inlet and outlet air temperature, the flash dryer can automatically adjust the wet cassava starch feed volume and intake air volume of the whole drying system.
When the lift pump spins the wet cassava starch into the drying duct at high speed and the wet cassava starch will suspends in the hot air for heat exchange, then the purpose of instantaneous drying can be achieved.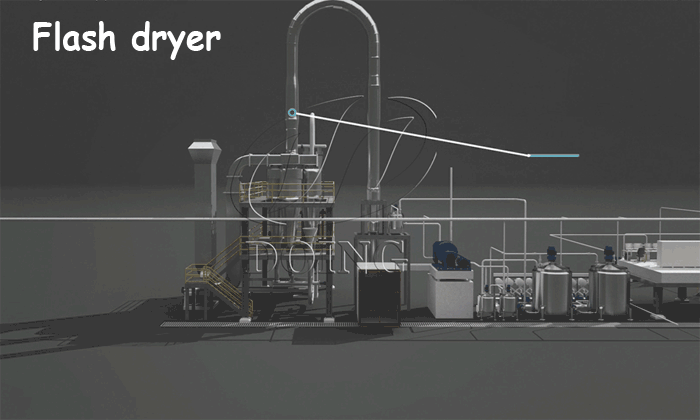 Flash dryer
The flash dryer manufactured by Henan Jinrui Company has the advantages of stable operation, low energy consumption, small footprint. The technical parameter of flash dryer is strictly controlled according to the theoretical calculation which ensures the physical and chemical indexes of final cassava starch after drying. Besides that, the parts of flash dryer in contact with cassava starch material are all made of stainless steel, which guarantees the high standards of finished cassava starch. To meet different cassava starch drying requirements, there are different processing capacity for customers to choose, for example, 2t/h, 3t/h, 5t/h, 8t/h, 10t/h, etc.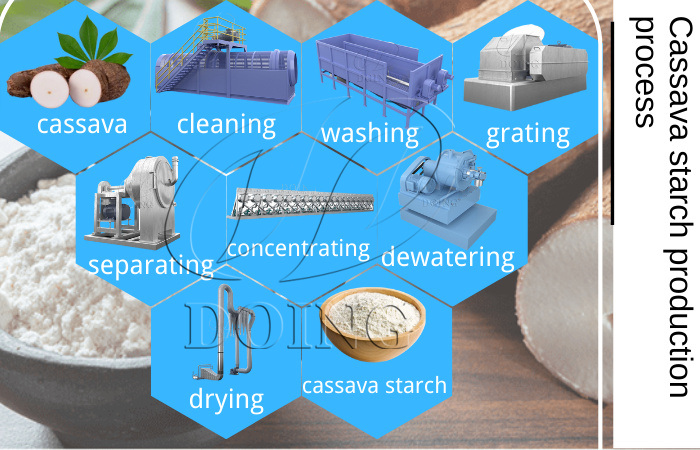 Cassava starch processing machine
If you want to improve the drying efficiency of cassava starch, welcome to contact Henan Jinrui Company for the latest quotation of air dryer. Except cassava starch drying machine, our professional engineer team can also customize you the whole set of cassava starch processing machine according to your requirements!