To choose cassava starch drying machine, three factors should be considered: drying technology, manufacturer qualification and after-sales service. Those three factors will help you find your favorite brand.
Drying technology is a key factor to determine what brand of starch dryer equipment is the best. Mature drying technology can not only improve the efficiency of cassava starch drying, save energy and labor costs, but also ensure that the final cassava starch is of high quality, good taste, fineness, whiteness, and uniform moisture.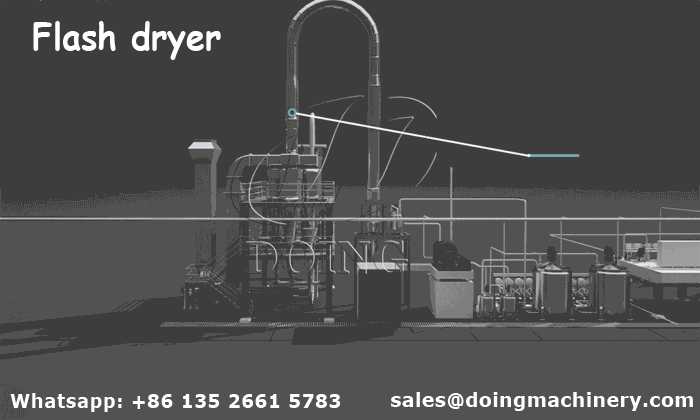 Cassava starch flash dryer
After assuring the drying technology, the manufacture qualification of cassava starch drying machine should be confirmed. It is also a good way to help you choose which brand of cassava starch drying machine is the best. In common, a fully qualified manufacturer has rich processing experience, manufacturing factory, R&D team, and technical team that can customize cassava starch drying machine in time according to customer needs.
Besides that, it's best to pay attention to the after-sales service of the cassava starch drying machine brand. The brand with perfect after-sales service can not only guarantee the quality of cassava starch drying machine, but also can provide services such as installation guidance, equipment debugging, factory visiting, etc.
Henan Jinrui Company specially designed a cost-effective flash dryer with special negative pressure drying system and cooling system. It got many praise and favors from domestic and foreign customers in more than 30 countries. If you need, please call Jinrui, our engineer team can customize cassava starch drying machine or all sets cassava starch processing machine for you!