When you are new starter to learn cassava products or want to invest cassava business in Tanzania, you must wonder is it a lucrative business to processing cassava in Tanzania?
Yes, exactly. Today Henan Jinrui company will make analysis for you.
Advantages one:
Cassava is the third most important staple food crop in Tanzania after maize and rice. Most of local people are involved in cassava production and processing. Therefore, raw materials would not be a problem if you plan to start cassava processing business in Tanzania.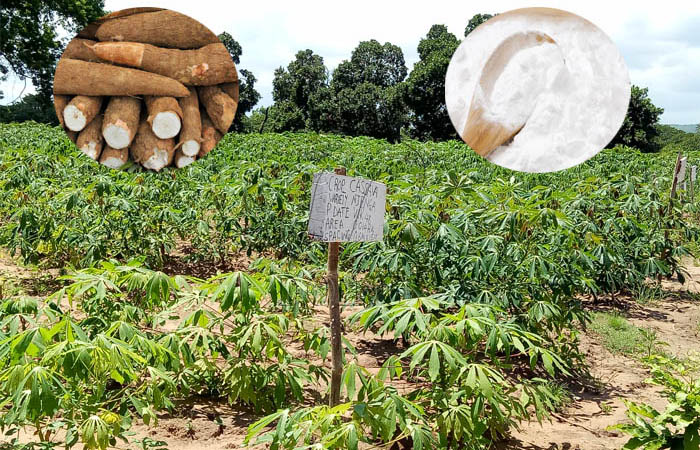 Cassava
Advantages two:
Moreover, cassava has great potential in terms of food, income generation and provision of industrial raw materials. The cassava products can be divided into cassava flour, starch, fufu, chip etc. Among of which, cassava starch and cassava flour can be used in breweries, pharmaceuticals and animal feed industries, baking factories, bio-ethanol, industries etc. Obviously, cassava products in Tanzania have large market.
Let's take the cassava flour as an example: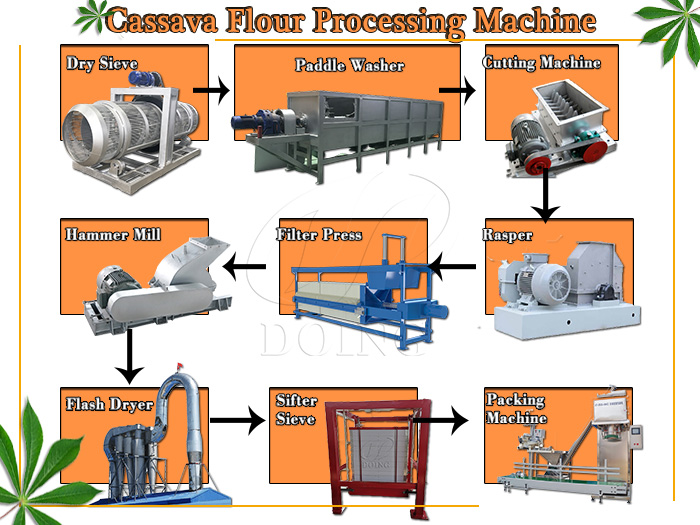 Cassava flour processing machine
Get more flour from cassava with low labor cost has always been one gaol for a investor of cassava processing business. Therefore, cassava flour processing machine will inevitably replace manual processing in producing cassava flour. General speaking, you can get 1 ton cassava flour from 3 ton cassava if the cassava is fresh and good. According to Henna Jinrui company client' s feedback: the raw material is about RMB 700/ton. And cassava flour price for one ton in the market is about RMB 3200. If you use the complete cassava flour processing line to produce cassava flour, and get 1ton cassava flour in working 20 hours per day, you also can make very considerable profits from this project in addition to electricity power, water consumption and human labor etc. If you want to learn more details about start cassava processing business or cassava processing machine, welcome you to contact Henan Jinrui Company.
The Henan Jinrui company has made cassava processing projects in Tanzania, Henan Jinrui company also made many projects in Ghana, Nigeria, Congo, Zambia, Uganda, Madagascar etc. You can see that Henan Jinrui Company has rich experience and strong technology team in designing, making and installing cassava processing machine. Also, Henan Jinrui company can provide you perfect pre-sale and after-sale service. All in all, If you want to start cassava processing business and learn more information for cassava processing machine, please contact with Henan Jinrui company, we will provide you best service to you.