On Apr. 1st 2022, 1 TPH garri processing equipment was delivered to Nigeria from the factory of Henan (China) Jinrui company. Henan Jinrui company wishes the Nigerian client receive the garri processing equipment as soon as possible.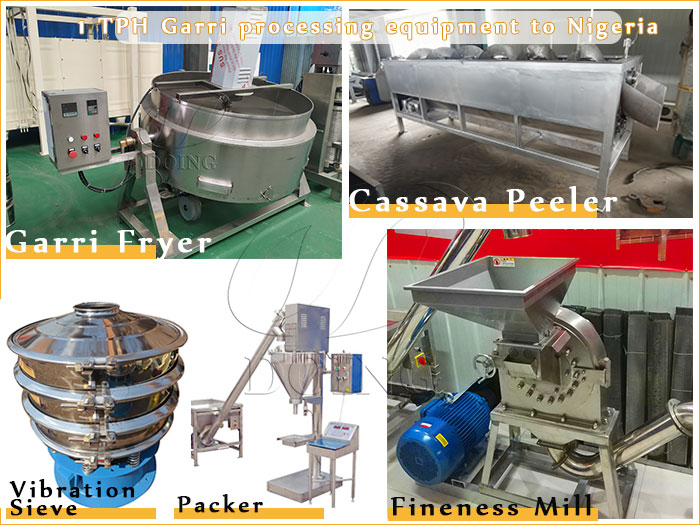 Garri processing equipment to the Nigerian client
The complete set of 1 TPD garri processing equipment purchased by the Nigerian client this time includes: cassava peeler, garri fryer, vibration sieve and fineness mill as well as packer. The garri processing equipment manufactured by Doing Holdings - Henan Jinrui has large output and strong processing capacity. The part of the complete set of garri processing equipment that is in contact with cassava raw materials is made of stainless steel, which can ensure the quality of the finished garri.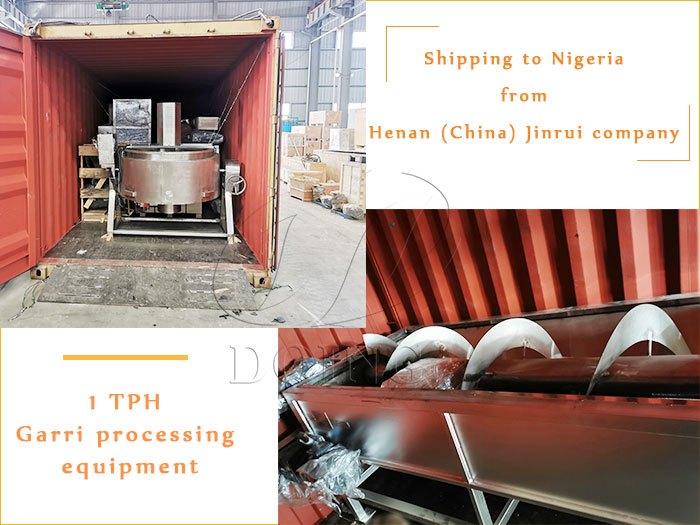 Garri processing equipment in the container
Before the complete set of garri processing equipment was delivered to Cameroon, Jinrui engineers tested each equipment to ensure the normal and stable operation in the factory. In other words, the Nigeria client can run his garri processing equipment directly after installing it.
If you also plan to purchase garri processing equipment to start your garri production plant in Nigeria or other countries like Uganda, Tanzania, Ghana, Madagascar and other African countries, welcome you to contact us for more details about garri processing equipment. We can provide you with a high quality garri processing machine and perfect after-sale service from our overseas office in Nigeria.