On July 2nd 2022, a customer from Heilongjiang, China successfully purchased a complete set of 2T/h potato starch making machine from Henan Jinrui Company. This kind of machine can make fresh potatoes into a wide application of potato starch, with the features of high starch extraction rate and full automation.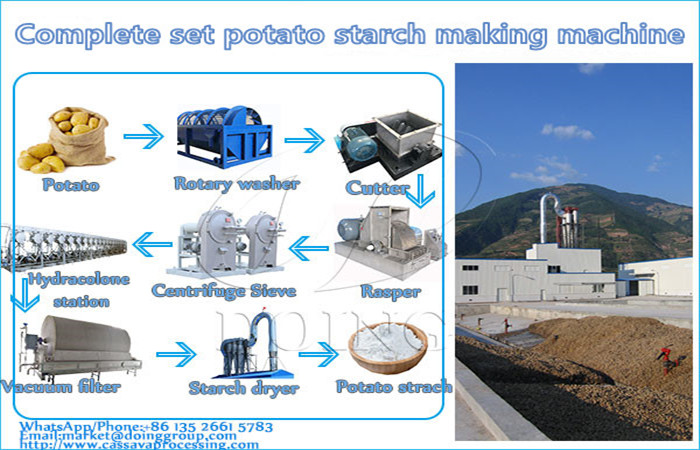 High starch extration rate of potato starch making machine
In March 2022, the Heilongjiang customer contacted Henan Jinrui Company by phone to express his desire to invest in the potato starch making business. After the customer's first visit to Henan Jinrui Company, the project manager and engineer of Henan Jinrui Company made a preliminary project plan and equipment configuration for the customer. At the end of June, the customer visited our company for the second time and toured the factory. After seeing the 20,000-square-meter factory of Henan Jinrui Company and the potato starch making machine using European processing technology, the customer expressed that he was very satisfied with the strength of Henan Jinrui Company. After continuous communication and plan adjustment, Henan Jinrui Company's sincere and responsible attitude and perfect machine making technology made the customer finally choose us.
Currently, potatoes are in the harvest season. If you also have enough potatoes but don't know what to do with them, you can consider investing in a potato starch making business, which is a very good choice with low cost but high profit.
HENAN JINRUI can provide a complete set of potato starch making machine, we can help you to design your plant depending on your requests and your cost. We believe that this kind of investment project should be a good choice for start-up business. Welcome to contact us to get suitable for your quotation.