On May 16th, 2022, a Nigerian customer paid a commission for a design drawing for a cassava flour production plant from Henan Jinrui Company.
Cassava products are very popular in Nigeria, so building a cassava flour processing plant in Nigeria is a very worthwhile investment project. Some time ago, a Nigerian customer got in touch with the salesman of Henan Jinrui Company, and he told us that he want to build a cassava flour processing plant with an output of 1t/h. However, the establishment of a cassava processing plant requires professional plant design and layout. But our business staff told customer that we only provide the service of design plant drawing for customers who are sure to buy equipment in general, because it takes a lot of time and energy of engineers.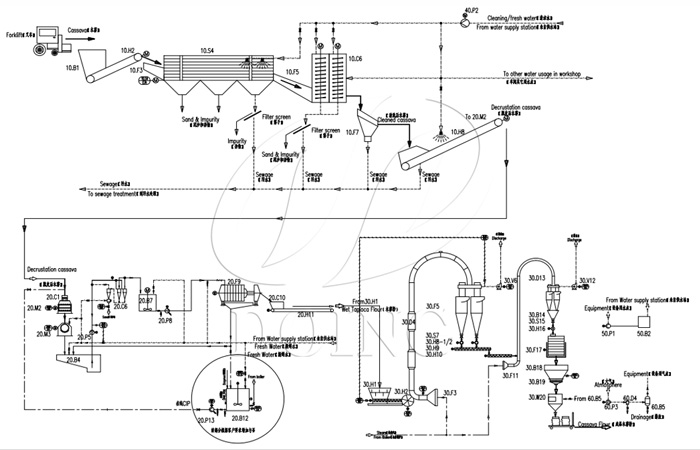 The design drawing for a cassava flour production plant
After consideration, the Nigerian client said he could pay for the design drawing first. And he hopes the cost of the design drawing that he has paid can be used to offset part of the payment when purchasing our equipment in the future. In order to establish a long-term friendly cooperative relationship with the customer, we have agreed to the customer's requirements and reached a consensus. At present, our engineers are seriously and actively designing the drawing, and soon the customer will receive the design drawing he needs.
Henan Jinrui Company provides all kinds of services, including design and manufacturing, installation and debugging, technical training, after-sales service, relocation of a cassava processing plant, and technology reform. If you have specific needs for cassava flour production machine or cassava processing plant, you are welcome to contact us at any time.