On September 17, 2023, a 1t/h cassava peeling machine purchased by a Philippine customer from Henan Jinrui Company was shipped. This cassava peeling machine is one of our company's best-selling products and can be used in gari, cassava flour, and cassava chip processing plants. It has the advantages of easy operation and durability.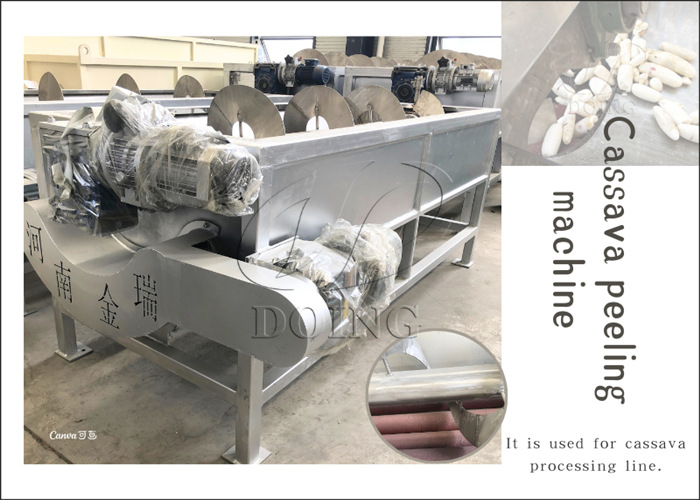 1t/h cassava peeling machine from Henan Jinrui Company
Our company uses 304 food-grade stainless steel as the production material of the cassava peeling machine, which is not easy to rust and has a long service life. In addition, this cassava peeling machine uses the latest designed emery roller for peeling. Through the friction between the material and the emery roller, the peeling is clean and thorough, and the peeling rate can reach more than 95%.
The cassava peeling machine produced by Henan Jinrui Company has excellent quality and reasonable price. It is an ideal equipment for cassava peeling. In addition, our company will provide customers with comprehensive technical support and excellent after-sales service. If you have anything you would like to know, please contact us.