On January 4, 2023, a domestic customer purchased a hammer crusher from Henan Jinrui for the production of acorn starch. The machine has a high crushing rate and adjustable size, and it can also be used in the crushing section of other flour and starch processing plant, such as cassava processing plant, potato starch processing plant.
What is our starch crushing machine like?
This hammer crusher, one of our best-selling starch crushing machine, mainly consists of shell, reducer, motor, rotating parts and other spare parts. Its working principle is to use high-speed rotating blades to grind the raw materials, so that the material is fully broken. It has the advantages of simple structure, low energy consumption, convenient maintenance and low price. And the capacity of hammer crusher is from 2-40 tons per hour.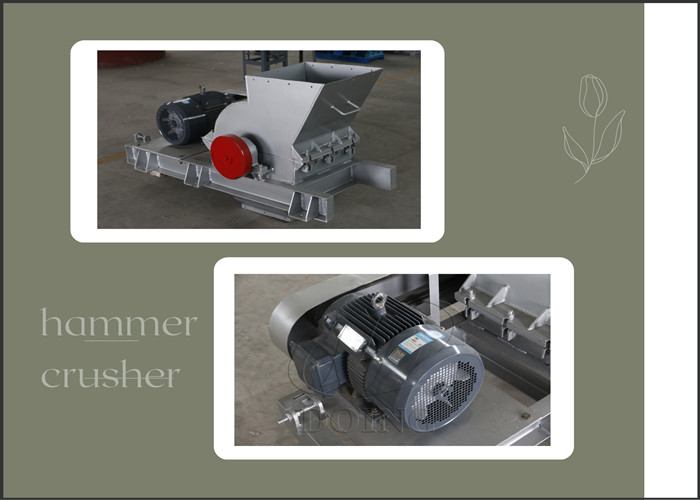 High quality hammer crusher in starch processing plant
Why does this customer choose Henan Jinrui?
First, the appearance and performance of our hammer crusher machine just meet the needs of our customer. Second, Henan Jinrui can customize the size and capacity of machine, bringing great convenience to him. Third, as a professional machine manufacturer, we have our own factory, so all our machine sales at factory price. Last, our sales person has best service. If you have urgent delivery needs, we can transfer the machine from our factory for you as soon as possible.
Now our customers have paid, our factory is rushing to arrange production, and soon the machine will be send out. Welcome to contact Henan Jinrui to get more information of starch processing machine.