Cassava processing machines mainly include the cleaning and washing machine, cassava peeling machine, crushing machine, cassava chipping machine, dewatering machine, drying machine, etc.. Depending on the different cassava processing products, there will be different configuration, and the cassava processing machines and their prices also differ because of different configuration. So when you considering the cassava processing machines and their prices, firstly you need to determine what kind of products you want to process from cassava and what kind of machines you want.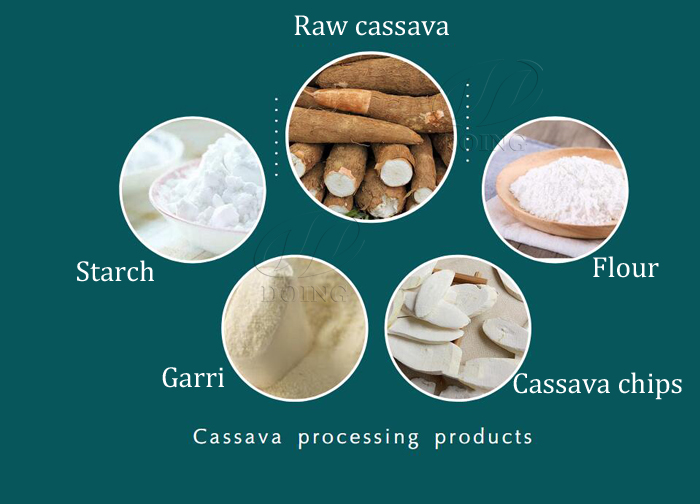 Cassava processing products
China Henan Doing Company specializes in the manufacture of various cassava processing machines, according to the different final products, mainly divided into cassava starch processing machines, cassava flour processing machines, garri processing machines and cassava chipping machine. The cassava processing machines and their prices vary a lot due to different final products. It ranges from 8,000 dollars to 400,000 dollars.
Among these, cassava starch processing machines are the most expensive due to its complicated processing technology, so it is more suitable for investors with high budgets. Cassava starch processing normally requires adopting the large scale automatic processing line, because the process of starch extraction is more technical, machines scale can't be very small. Of course, Considering some people want to invest with a small budget, DOING engineer designed a set of mobile cassava processing machines for starch processing, which requires low investment but is much more efficient than manual production. So the specific cassava processing machines and their prices are determined by your requirements.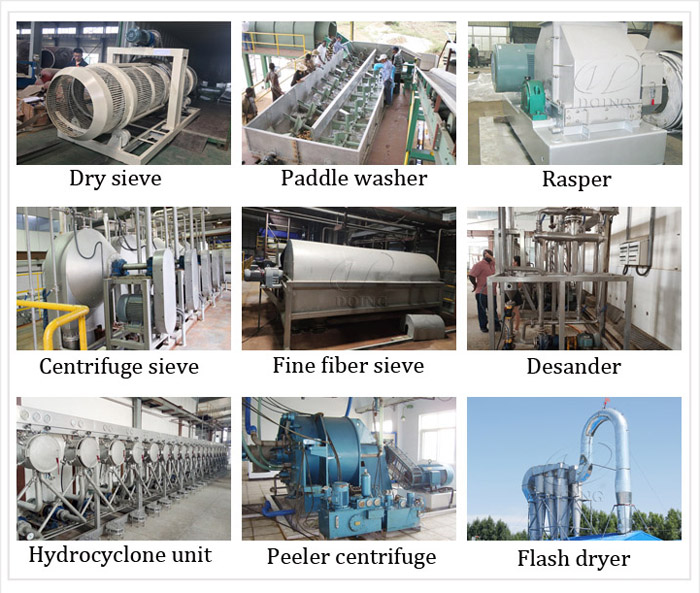 Cassava starch processing machine
As for the cassava flour processing, investors can choose an automatic large scale processing line or semi-automatic small scale processing line. The equipped machines differ not only in quantity but also in production capacity, therefore their prices also vary. Compared with cassava starch, it does not need to separate fibers, proteins and other impurities, its processing technology is relatively simple, therefore it fit for large and medium investors.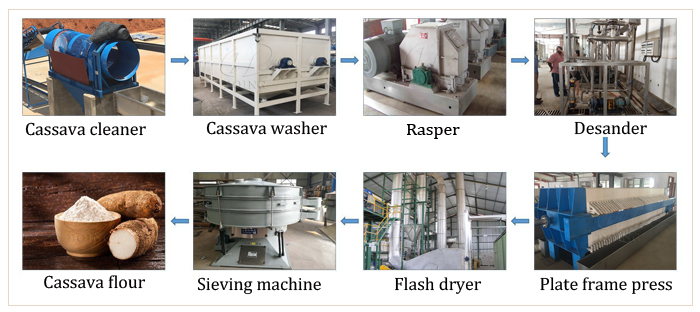 Cassava flour processing machine
As for garri and cassava chips processing, their processing technology is simple, therefore investors can start processing just by several main machines. Their demand is high in Africa but the investment is low, so it fit for small investors.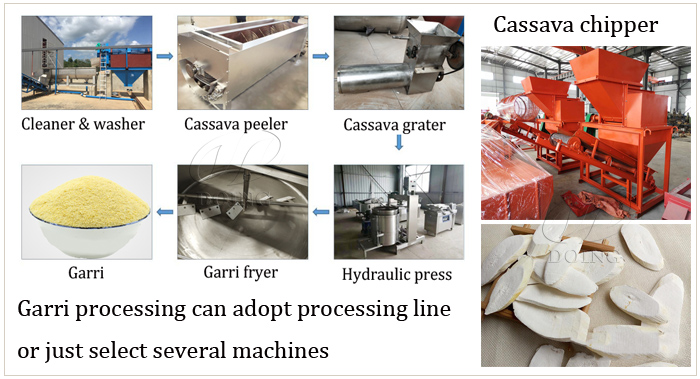 Garri and cassava chips processing
Even you determine the final products, the cassava processing machines and their prices also differ due to the configuration, processing capacity, the equipment material, automatic degree, ect.. Different processing scale or production capacity, cassava processing machines configuration and size also is different, so are the prices of cassava processing machines. Besides, stainless steel and carbon steel equipment also have different prices. And of course, high automatic equipment is more expensive than a semi-automatic one.
So cassava processing machines and their prices are difficult to confirm, it is closely related to your budgets and detail requirements. If you want to know the exact figure, you can leave us a message about your requirements. Our project manager will make the production solution and provide the quotation for you depending on your production plan.