On December 31, 2021, a British customer ordered a set of 4t/d simple garri production line from Henan Jinrui Company, including cassava grating machine, dewatering machine and garri frying machine.
The British customer is very optimistic about the good development prospects of the cassava processing industry in Nigeria and wants to invest in one of the production lines of cassava starch processing or garri processing. As a novice in the cassava processing industry, he decided to seek professional cassava processing machine manufacturers to get the most professional advice and production solution. After careful comparison and analysis, he was attracted by Henan Jinrui Company's equipment manufacturing strength, professional engineers team, as well as rich project installation experience.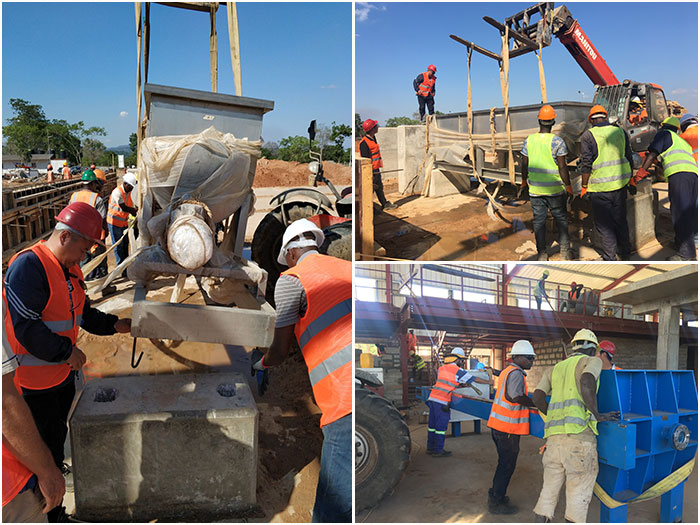 Engineer team of Henan Jinrui company
He sent an inquiry to us at the end of May 2021. Our project manager analyzed it for customers from the investment budget and implementation difficulty of the cassava starch process lines and garri production line, and finally customize a 4t/d simple garri processing line based on his processing needs. In addition, our project manager also showed him the similar projects we installed before and related pictures. The British customer was so satisfied that he began to raise money to establish a garri processing plant.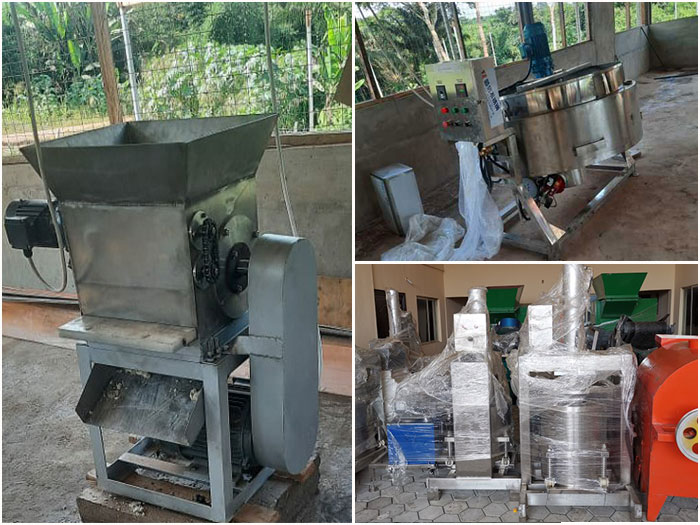 Simple garri processing machine
On December 27th, 2021, customers again contacted us to purchase garri processing machine, which coincided with the year-end promotion of our overseas warehouse in Nigeria. So he asked his friends in Nigeria to go to Henan Jinrui's overseas warehouse to inspect our garri processing machine on December 30. And both the selection of equipment materials and the equipment manufacture have satisfied the customer and his friends. The next day, the British customer directly paid the order for 4t/d simple garri processing line.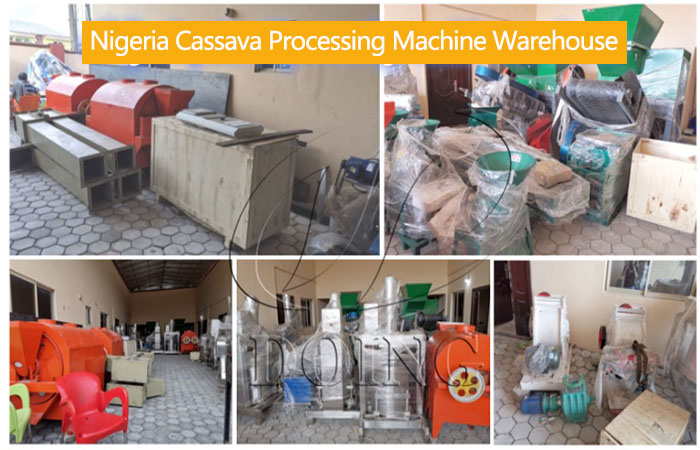 Oversee warehouse in Nigeria
On the occasion, this customers can directly pick up the cassava grating machine, dewatering machine from our overseas warehouse. And the garri frying machine will be sent out after the completion of manufacturing by our independent factory.
Now there is only one set of dewatering machine and two sets cassava chipping machines left in Henan Jinrui Company's warehouse. If you are interested, please contact us to order, first come first served! We can also customize you high quality cassava processing machine at factory price based on the real situation!