At the end of August this year, one of our Thailand's customers came to China to visit Doing Company. The main purpose of their visit was to discuss with our engineer the upgrade plan of their cassava starch factory and inspect the strength of our equipment processing.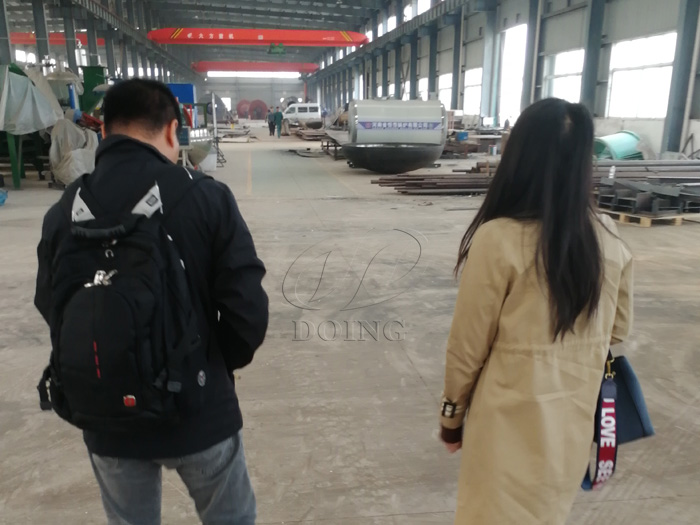 Customer and DOING sales manager
This customer has a cassava starch factory in Thailand which has been working for 10 years, so some machines need to be replaced. At the same time, they also want to improve their processing capacity, so they contact us and hope that we can help them to renovate the existing factory. The customers pay great attention to this renovation. Not only do their chairman personally come to our company, but also they bring the most experienced engineer of their company to conduct professional discussions with our engineer. In the process of contacting us, he learned that our engineer has been working in the starch industry for more than 30 years, and has professional standards and rich experience in project installation and renovation. So they want our engineer to provide them with upgrading plans and drawings.
Our engineer, after understanding the main problems at their cassava starch factory and their ideas on how to upgrade the factory, designed the upgrading plan and the drawings based on the internal factory pictures provided by them, and listed the list of machines to be replaced according to the drawings. They are not only satisfied with the new drawing and plan, but also highly recognize the professional level of our engineer. Under the discussion of the engineers of both sides, they finally determined the final solution.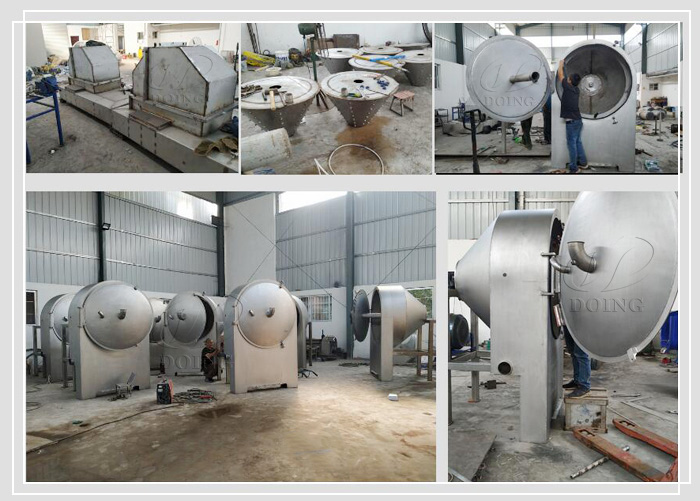 DOING cassava starch processing machine
After discussing the technical issues on the first day, they visited our factory and our machines the next day. Before the visiting of the Thai customer, we showed them our cassava starch processing machine and starch processing technology through pictures and videos. Their engineers also said that our technology is indeed no worse than European technology. After coming to our factory, they saw our real equipment, the exquisite appearance of our equipment, reasonable structure, simple and generous design won the appreciation of customers. Through these two days of investigation, our strength has won the trust of customers. So they signed the contract with us before they left.
As a manufacturer of cassava deep processing equipment, Henan Doing Machinery can not only provide turnkey projects for cassava starch factory, but also provide renovation projects for old factories. If you want to build starch factories or renovate old starch plants, please contact us.