Standardizing the operation of starch processing equipment can ensure the working efficiency of your starch factory, so we suggest you do the following three points: pre-production inspection, workers training during production, and timely cleaning after shutdown.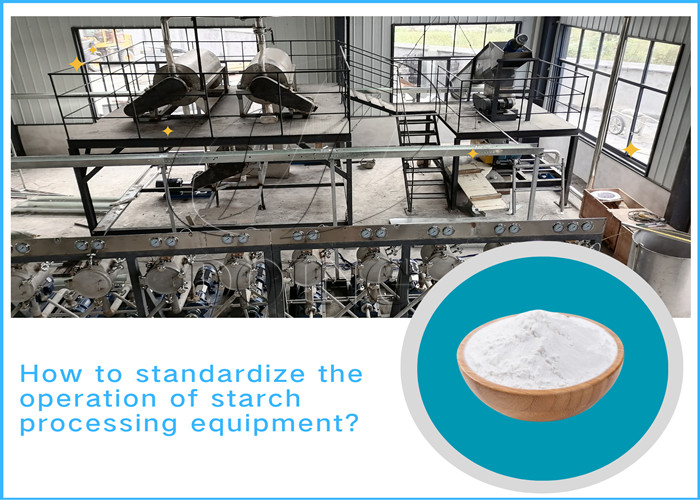 Stable running starch processing plant
1. Check the machine completely before starting production
Check the firmness of all parts before starting the starch processing equipment, and turn on the device without loose parts. Doing so can avoid machine failures caused by negligent installation and save maintenance time.
2.Train workers to follow equipment operating instructions during production
First, when workers operate starch processing equipment, they must strictly follow the instructions for use to avoid accidental touch and wrong operation. If the starch processing equipment is not operated as the instructions, it will cause machine failures, and the number of machine shutdowns for maintenance will increase, thereby affecting production efficiency. In Henan Jinrui, you can get professional machine operation instructions, and of course we can also provide training for your workers.
Second, feeding is carried out according to the processing capacity of the starch processing equipment. Remember to put in too much material, which will cause the starch equipment to bear the load, cause excessive wear of the equipment, and shorten its service life. In addition, overcapacity will also cause starch equipment to idle for a long time, resulting in a waste of resources and equipment wear and tear. Henan Jinrui Company has been providing machine customization services according to the customer's output, making full use of your starch processing equipment within the specified budget to help you maximize your benefits.【Recommended reading: Where can I get equipment quotations, equipment photos and running videos of cassava processing plant?】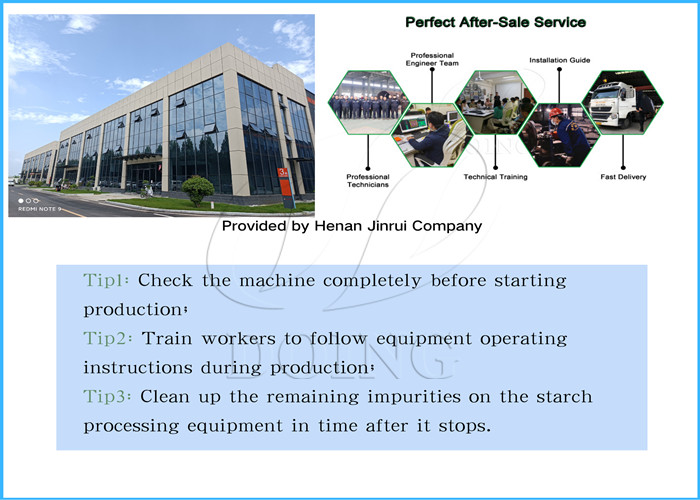 How to standardize the operation of starch processing equipment?
3. Clean up the remaining impurities on the starch processing equipment in time after it stops
After the starch processing equipment is used, the residual materials should be cleaned up to keep the equipment clean and tidy.
The presence of impurities will cause certain wear and tear on starch processing equipment, especially hard impurities, which will seriously damage the equipment. And some straw-like impurities will cause the parts of the equipment to be entangled, or block the equipment, failing in production. In addition, impurities will also affect the quality of the final starch, so impurity removal is very necessary.
The above are the three requirements we provide for you on how to standardize the operation of starch processing equipment. Henan Jinrui Company, as a truly powerful manufacturer of starch processing equipment, can provide customers with customized starch processing solutions. Such as arranging on-site inspections, equipment selection guidance, production line layout planning, old starch factory upgrades, plant surveying and mapping design, operational technical training, equipment on-site installation guidance, etc. Welcome to contact us for more questions answering.