Cassava is largely planted in Africa, Southeast Asia, South America, and other tropical climate regions. Due to its low planting cost and large plantation area, cassava roots price is very cheap. If you want to make money with cassava, cassava deep processing is suggested.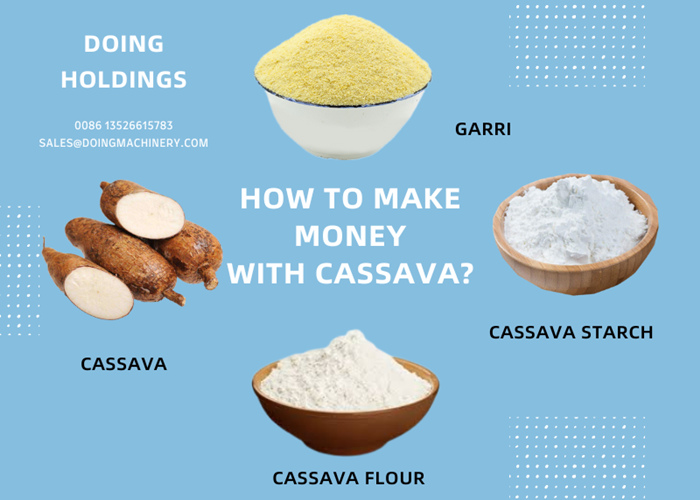 How to make money with cassava?
Fresh cassava roots can be produced into garri, cassava flour, cassava starch and cassava chips, and other cassava products. You can choose any product to do according to your budget plan, raw cassava source quantity, land, sales market, etc.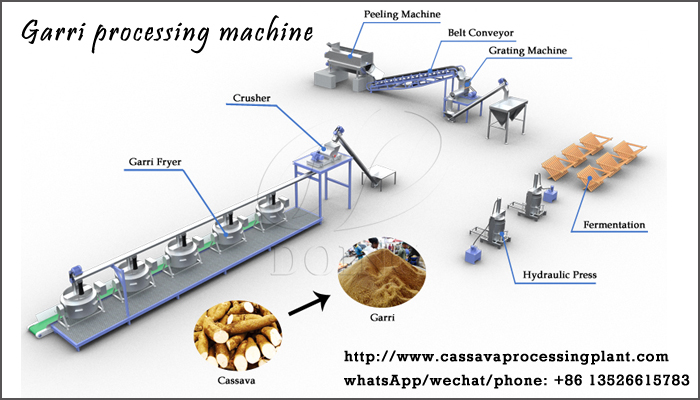 Garri production
If you want to start with a small investment, you can choose garri production. Garri is a very popular food in the Western Africa area, and almost every family has a demand for it in their daily life. You just need to buy several main garri production equipment to start the factory, such as a peeler, grater, hydraulic presser, garri fryer, sieving machine, packaging machine, etc.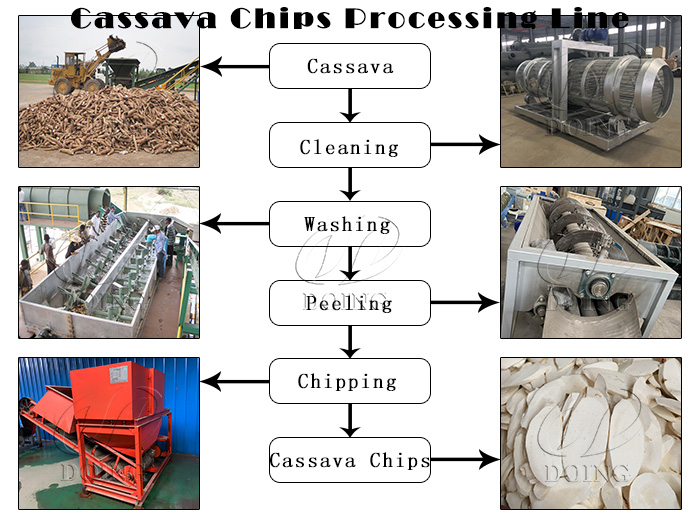 Cassava chip production
Cassava chip production is also a good choice for those who want to start with small money. You can just buy one or several cassava chips machines and then dry chips by sunlight. Dried cassava chips can be stored for a long time. And you can sell dried chips to ethanol factories and make a profit from it.
Due to the outbreak of the Russo-Ukrainian War, the price and demand for wheat flour have increased a lot. Therefore, the government encourages people to use cassava flour instead of partial wheat flour application. Hence, cassava flour production is a promising investment at present.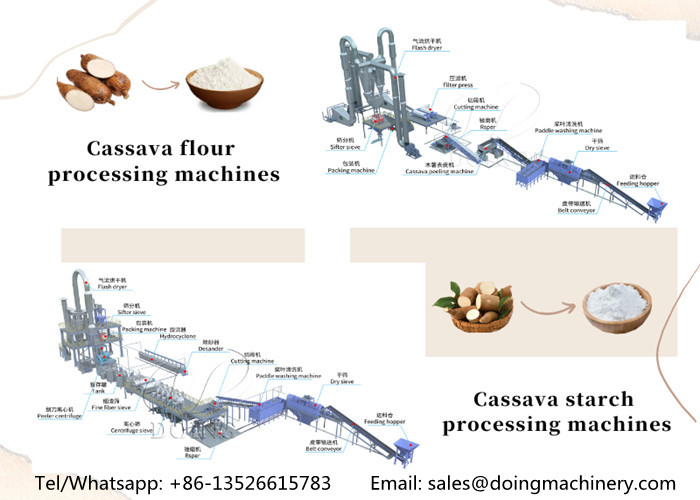 Cassava flour production and cassava starch production
Among all cassava products, cassava starch production is the most potential investment. As we know, cassava starch is widely used in the food and non-food industry area. Where there is industry development, there is great demand for starch. For example, cassava starch can be used in paper making, glue, printing, textile, seasoning, etc.
To sum up, cassava deep processing can make you earn money. Henan Jinrui Company is a professional manufacturer and supplier of cassava processing machinery. Whether you want to start with a small or big cassava processing factory, we can give you the best solution according to your condition.