Hydraulic press is very popular in Nigeria which is mainly used for pressing the fermented cassava mash to make garri. Using hydraulic pressure and reliable electronic control system, hydraulic press machine can directly squeeze the water and discharge it out of the bucket. In the process of making garri and cassava flour, hydraulic press machine is necessary and indispensable to ensure good quality of final products. Aslo this hydraulic press machine is automatic, so it's more fast than manual operation which can also guarantee the uniformity of dewatering.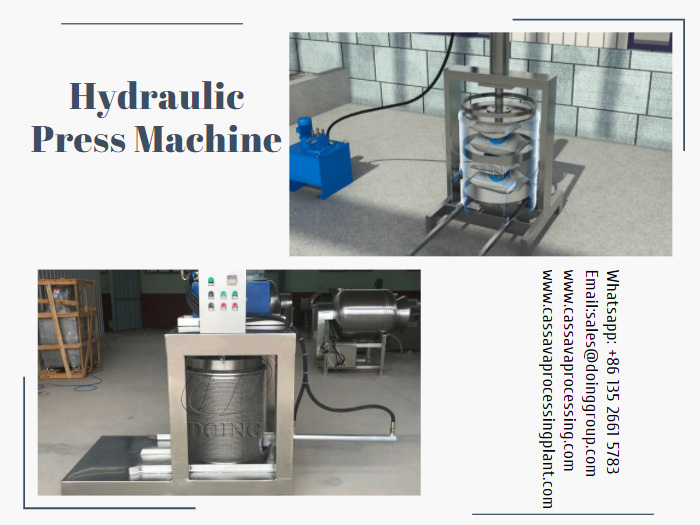 Hydraulic press machine
For more convenience, now a batch of hydraulic press machine has been successfully shipped to Nigeria overseas warehouse in Doing Holdings - Henan Jinrui. If you are in Nigeria, you can pick up the hydraulic press machine directly at our warehouse without waiting. Besides, there are cassava chipper machine, home use small cassava chipping machine, garri fryer, garri grater machine and cassava peeling machine for sale in nigeria's overseas warehouse. The above equipment is our star products, they all sell well in Nigerian market. You can choose suitable machine according to your demands.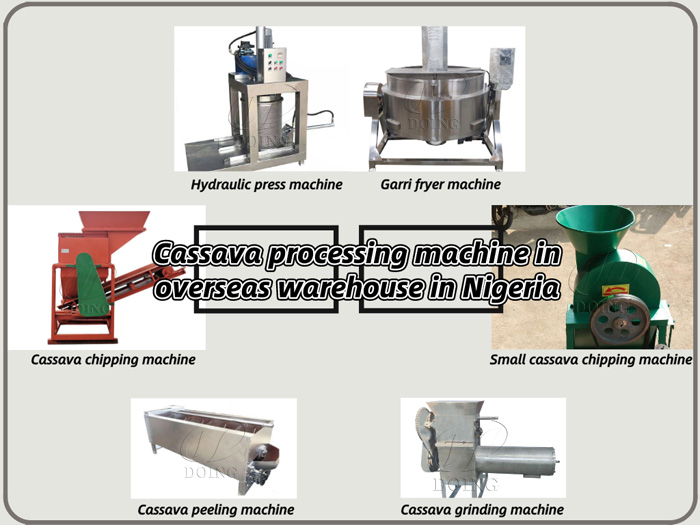 Cassava processing machine in nigeria's overseas warehouse
As a professional cassava processing equipment manufacturer, in addition to the single machine, Doing Holdings - Henan Jinrui can provide whole line from cassava starch processing machine, potato/sweet potato starch processing machine, yam starch processing machine, cassava flour processing machine, yam flour processing plant, fufu flour processing machine to garri processing machine.
If you want to know more about the address to get cassava processing machine , you can contact us to get our project manager's contact information, we will have a professional staff to receive you in DOING's nigeria's overseas warehouse.