Potato starch processing adopts full hydrocyclone technology to extract starch from potato tubers. Include three parts, cleaning, processing, and drying parts. Here is some advice from Henan Jinrui Food Company: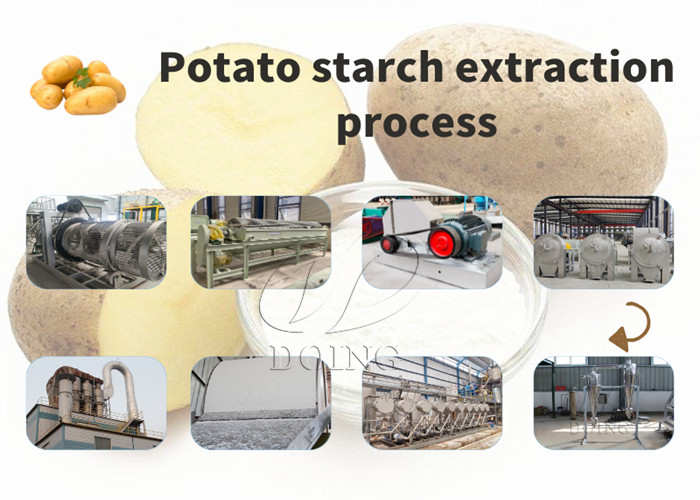 Potato starch extraction process

Cleaning part:
Fresh potato tubers harvested from farms will transport by truck or forklift to the potato starch processing plant. Then cleaned by the dry sieve machine and rotary cleaning machine to remove dirt, debris, and other impurities.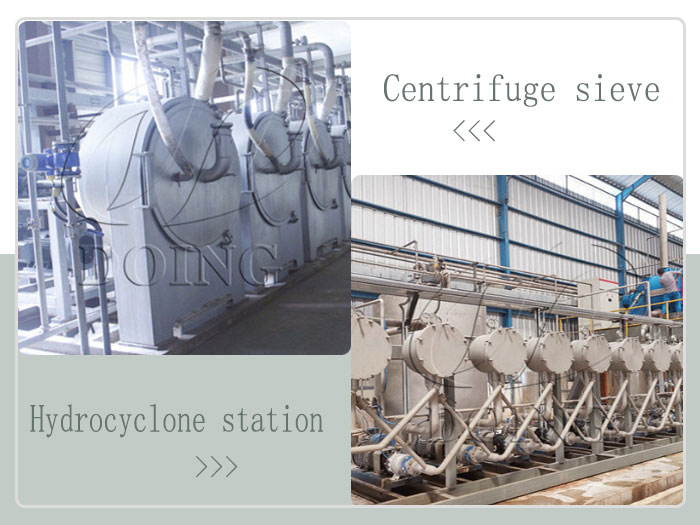 Potato starch processing machine

Processing part:
After cleaning, grating by rasper to potato starch slurry. This helps to break down the cell walls and release the starch.
In order to obtain high-quality and standard potato starch, it is necessary to separate the fiber and starch from the potato pulp by machine.
1. Centrifugal sieve machine is the most advanced technology in the market to extract potato starch. Separating fibers out by centrifugal sieve machines in high speed rotary.
2. After separating the fiber, remove fine sand and ensure final potato starch quality by desander.
3. Then refine the potato starch by hydrocyclone groups. Normally 10 stages to 18 stages according to the capacity plan. In this step, proteins and pectin will be separated to get high quality potato starch slurry.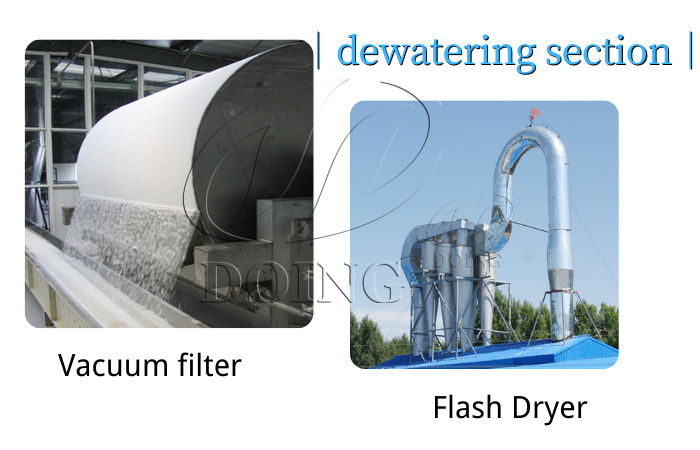 Potato starch dewatering and drying machine

Drying parts
Then remove moisture with the vacuum filter and dry with the flash dryer, finally will get dry potato starch.
If you want to learn more details, you can send an inquiry to us. Henan Jinrui Food Company not only have potato starch processing machine but also cassava processing machines. With the experienced development and research department, we will provide good solutions according to your capacity.