Ghana is the sixth producer of cassava in the world in terms of value and volume, with a capacity around 15,113,000MT per year, and meanwhile, Ghana is also the third in Africa and the second producers of fresh cassava roots in West Africa according to FAO 2015.
Cassava is widely cultivated in all the 10 regions of Ghana as a staple food crop. The high starch content of cassava making it be widely processed into starch, however, the current status of cassava starch production in Ghana is not optimistic.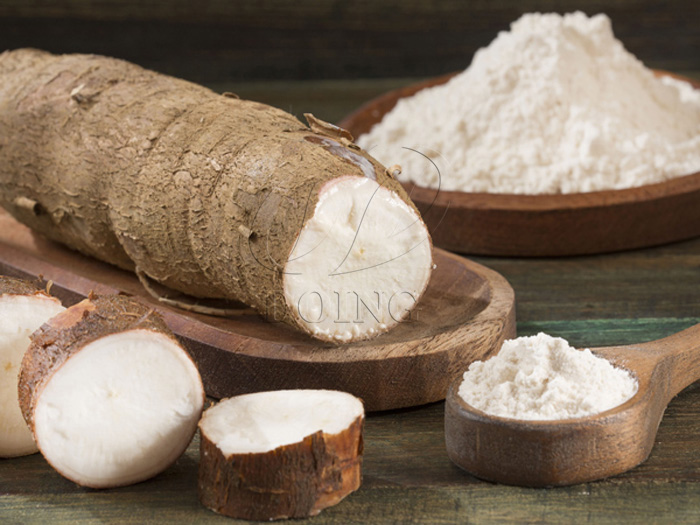 Cassava & cassava starch
To learn more details of cassava starch production in Ghana local, our team visited Ghana twice last year. And the current status can be concluded in 3 points.
1. Still manual planting and harvesting, there is a high demand for mechanization in Ghana local. If unable to harvest in time, most cassava will go bad and wasted.
2. There is very few standard cassava starch production plant in Ghana now. Most workshops are manual work and a very traditional method.
3. Local cassava starch production with lots of wastes, for example, cassava residue can be deep processed into animal feed, fiber can be processed into fuel, etc
With the above 3 points, there is very strong demand for more investors to bring more modern technology and modern machine to Ghana for cassava starch production.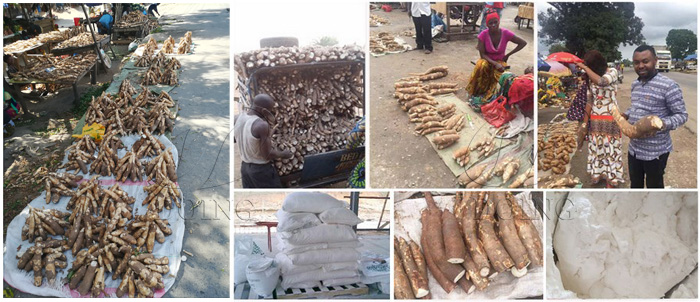 Cassava and cassava processing in Ghana
With the increase of the international demand for starch, cassava starch as the main starch in the starch processing industry also increased sharply. Obviously, the Ghana government also realize the importance of cassava starch production. The Ghanaian government has taken many measures to develop cassava starch production in Ghana local. For example, the policy of 1D1F is mainly for attracting more investors to invest in Ghana local. With strong government support, investors can easy to get land and enough raw material, which will ensure the modern cassava starch production plant can run very well.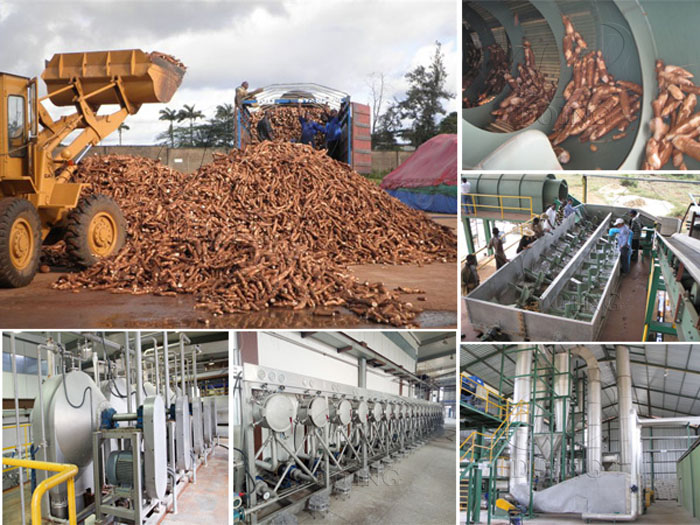 Mechinical cassava starch production
There are experts predict that in around 10 years, there should be at least 5~10 standard cassava starch production factories in each district of Ghana to meet the local consumption demand. So in future, the cassava starch production development trends will be aimed at the modern and standard factory, with less manual work. And there is no doubt that the modern automatic cassava starch production machine is essential.
Surely, If you have any requirement about the cassava starch production machine, you are welcome to contact we Doing Company, our company has rich cassava starch processing plant projects (recommended reading: 20TPD cassava starch processing plant project in Nigeria ) and we can provide the turnkey project solution from the project consulting, designing, manufacturing, installation, commissioning to training, etc.